Each day we overwhelm your brains with the content you've come to love from the Louder with Crowder Dot Com website.
But Facebook is...you know, Facebook. Their algorithm hides our ranting and raving as best it can. The best way to stick it to Zuckerface?
Sign up for the LWC News Blast! Get your favorite right-wing commentary delivered directly to your inbox!
'It's super cool!': Hyperactive leftist explains frog pronouns because why not at this point...
September 05, 2022
It's been a little while since I've seen a good pronoun video. And it's not that I haven't seen videos of wacky little leftists explaining their moronic pronouns but that they've reached such a level of ridiculous that it takes a truly idiotic one to make me pause for a moment and remember the downward spiral we're in. This woman managed to do that before I've had my morning coffee.
What's more, she manages to prove yet another layer of stupidity associated with the left's unhinged obsession with making up pronouns. As an aside, a congratulation is in order for the lovely lady over at Libs of TikTok. She just finished a temporary suspension for God knows what and is back to shed light on all the ignorance of the modern left, and we at Louder with Crowder Dot Com thank her for her diligence.
So, if you didn't catch it, this woman (I think? You can never be too sure these days, can you?) says pronouns are used to signal one's interest in something. In the case of frog/frogs pronouns--which even on the surface make zero sense because it's a noun and a plural noun... These people have gotten truly lazy--the pronouns tell others that the user is "super curious about frog stuff!" So, we can agree then that pronouns do nothing to signal a change in one's gender, yes? That's not the purpose of pronouns, though.
It also doesn't take any courage to declare a new set of pronouns. In fact, I'm certain many of these have cropped up because kids want to feel like they're a part of the cool kid group in the slow kid class. But that's just me.
Can't these kids just wear a brightly colored t-shirt describing their love of frogs and go by normal pronouns? I'm sure there are several printed t-shirts on Amazon with frogs on them.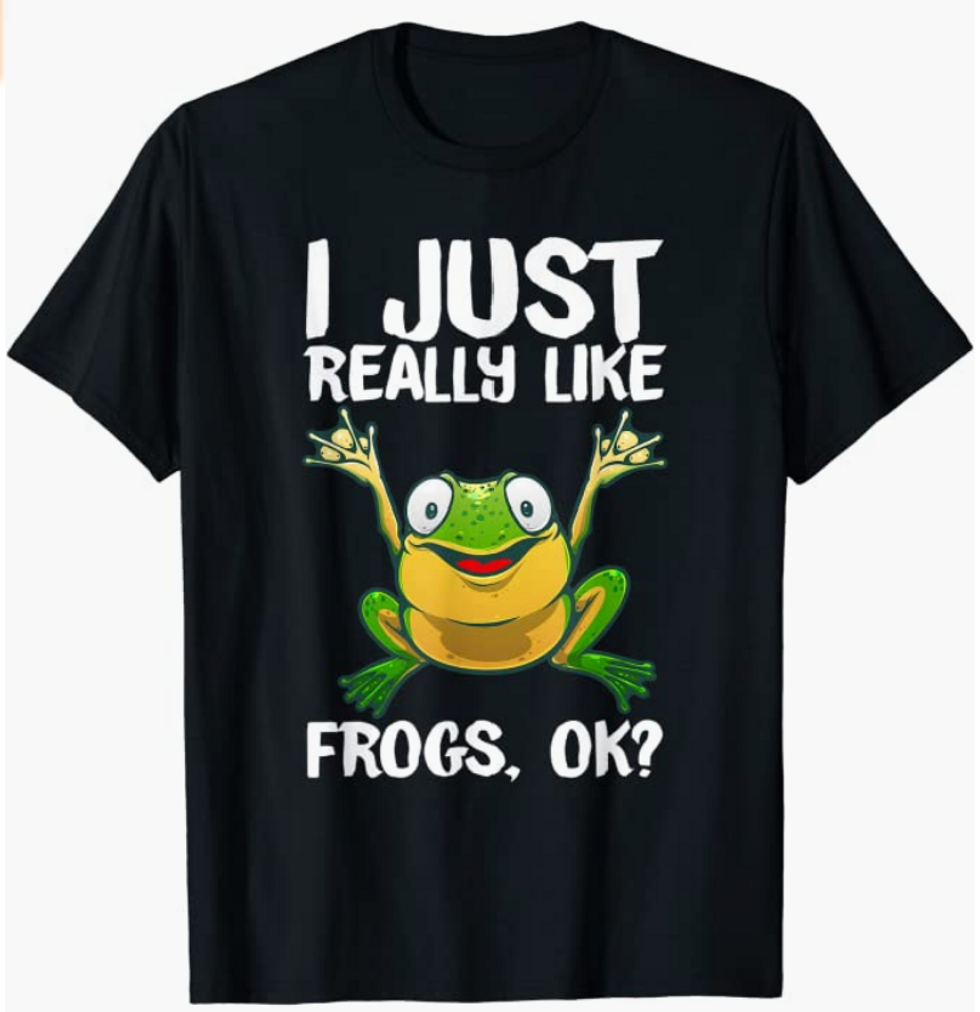 Well, that was easy...
Of course, this doesn't allow lefties the ability to narcissistically force their delusion on random people, so the t-shirt idea is out.
The Louder with Crowder Dot Com Website is on Instagram now!Follow us at @lwcnewswire and tell a friend!
Tiktokker Educates You on "Neopronouns" | Louder With Crowderwww.youtube.com