Watch: Dunkin' customer pulls up to the drive-thru and catches two employees in the middle of a bloody brawl
November 23, 2022
We've all been there. You need your fix of caffeine to get you through the day. You pull up to Dunkin' because that's where real America gets coffee and f*ck Starbucks. You get your coffee, maybe a donut, and are on your way. Where most of us haven't been is doing all those things, but also catching two employees in the midst of a bloody brawl.
This guy did. And because he rules and remembers to do it FOR THE CONTENT, he had his smartphone out.
Someone needs to make me a .gif of Joey Styles screaming "CATFIGHT! CATFIGHT! CATFIGHT!" It's a failure of the entire internet that one doesn't exist. 2022 has blessed us with many reasons why such a .gif would come in handy.
The hero is my man here working the drive-thru like nothing is going on. Other than Becki and Karen are at it again. He even threw up the deuces at the guy capturing the content.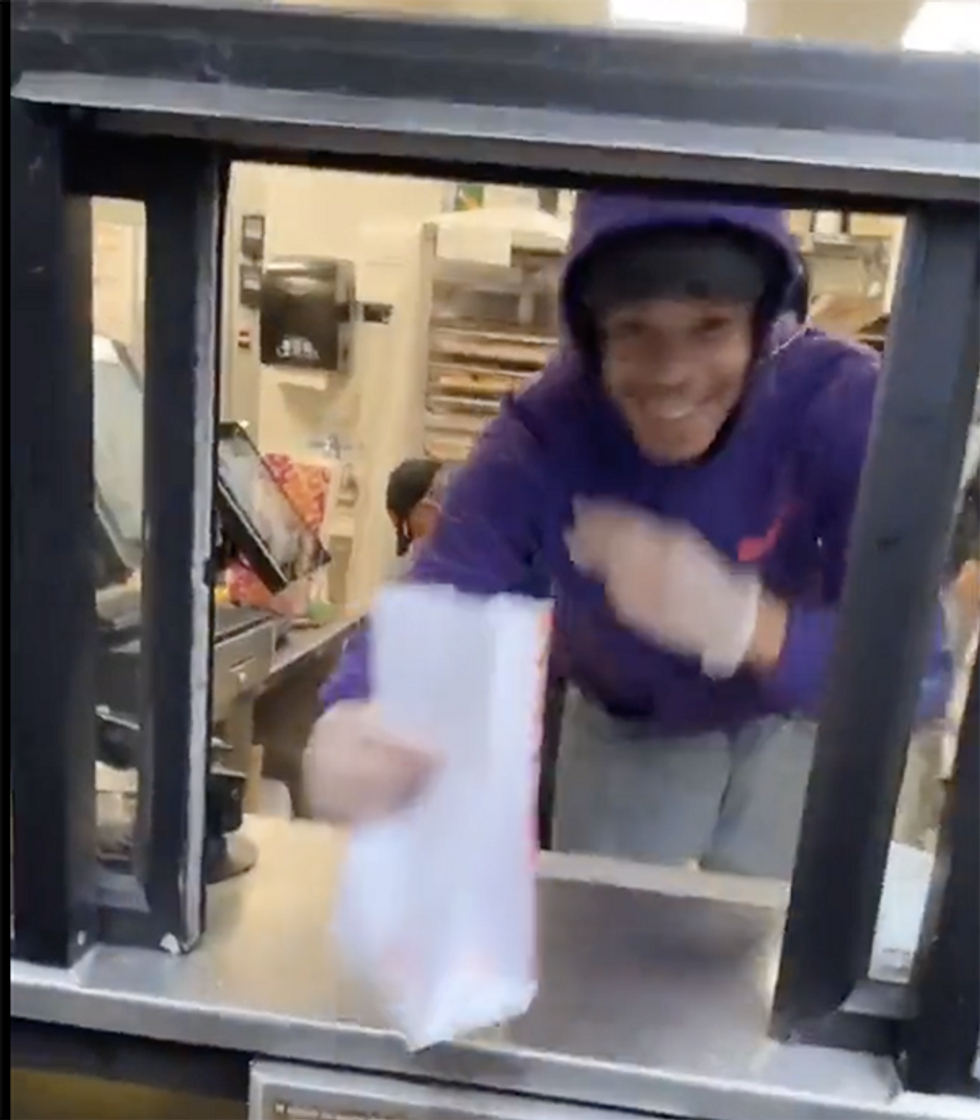 Open for discussion is what was the triggering action that set it off. I want it to be a lover's quarrel between the two ladies and the manager trying to break it up. The one without the bloody face found out he was cheating on her with the one whose face was bloody.
But I'm open to being convinced otherwise. Use the response/comment section of whatever social media app brought you here to opine with your theories.
Editor's Note
LwC is on Substack now! Each day we overwhelm your brains with the content you've come to love from the Louder with Crowder Dot Com website.. but algorithms hide our ranting and raving as best they can. The best way to stick it to Big Tech? Subscribe to For the Content!
College Chick GOES NUTS! | Change My Mindyoutu.be