Starbucks Closes 16 Stores Over Crime, Drug Use, and I'll Give You a Hint: They Aren't in Conservative Areas
July 13, 2022
Rough times for Starbucks. A chicken sandwich that they sold was causing so much diarrhea that lawyers had to get involved. Now, the traditionally progressive company needs to close sixteen stores in some of the most progressive cities in America. They are also among the most crime-invested and drug-riddled cities in America.
Go figure.
Where Starbucks is closing business due to crime:

6 stores in Los Angeles
6 stores in Seattle
2 stores in Portland
1 store in Washington, D.C.
1 store in Philadelphia

These locations will close by the end of the month, per the WSJ https://t.co/iPeYzbvSCS
— Jon Michael Raasch (@JMRaasch) July 12, 2022
6 stores in Los Angeles, 6 stores in Seattle, 2 stores in Portland, 1 store in Philadelphia, and 1 store in Washington, D.C. According to the bird app, the DC store is next to Union Station, which is right by the U.S. Capitol. Crime and drug use is so rampant in the U.S. Capitol that businesses are forced to closed.
The popular progressive coffee company said it received incident reports from workers about not only customers using drugs in the store, but random members of the public. Those plus all the incident reports about crime and violence in the area forced the company to act. U.S. operations lead Debbie Stroud and Denise Nelson told employees that they read every incident report that gets sent to them. It's... a lot. "We cannot serve as partners if we don't first feel safe at work."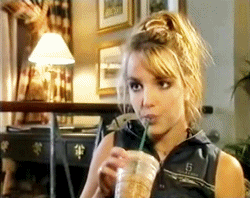 "Partners" is the woke way of saying "employees." They aren't actually partners in the company. Another popular term is "wage slaves," if you are someone who doesn't understand wages and slavery.
Unclear is if the company or the "partners" see the correlation between the progressive policies they support by electing progressive politicians who then put those progressive policies into action and cause the crime in progressive cities that are causing Starbucks to close stores. Just saying, none of the three in my neighborhood are closing.
I also live in real America where we run on Dunkin'. Not that a Frappuccino doesn't hit the spot on occasion.
The Louder with Crowder Dot Com Website is on Instagram now!Follow us at @lwcnewswire and tell a friend!
Crazy Vegan Actor Glues Himself To Starbucks... | Louder With Crowderyoutu.be