Portland Lesbian Bar Forced to Close After 5 Days Because It Wasn't Woke Enough to Be a Portland Lesbian Bar
July 20, 2022
In a bygone era of 2021, an entrepreneur could open a lesbian bar and have it be woke enough. After all, it's a bar for lesbians. L is the first letter of the LGBTQAIIP2+ alphabet. As the owners of Doc Marie's have found out, we no longer live in 2021 anymore. This is 2022, and there are levels to this woke game. Welcome to Portland, where yet another queer own business is being shut down for not being inclusive enough.
Doc Marie's opened on July 1. I'm assuming the name is a take on Doc Martin's, a popular footwear for L's. "Literally 200 lesbians" were lined up around the block to get it. Volvo's lined the streets like Harley's at a biker bar. People couldn't wait to munch on the bar's exclusive Carpet Nachos. Everyone was happy.
Five days later, the bar was shut down. Unfortunately, the TikTok video linked in this exclusive from Libs of TikTok explaining what happened has been deleted. Doc Marie's was told it wasn't "inclusive enough for trans people and people of color. People whined there weren't enough COVID safety measures. Also, the bar had what was called "culturally appropriative art" on the walls.
If that isn't enough, the employees formed a collective.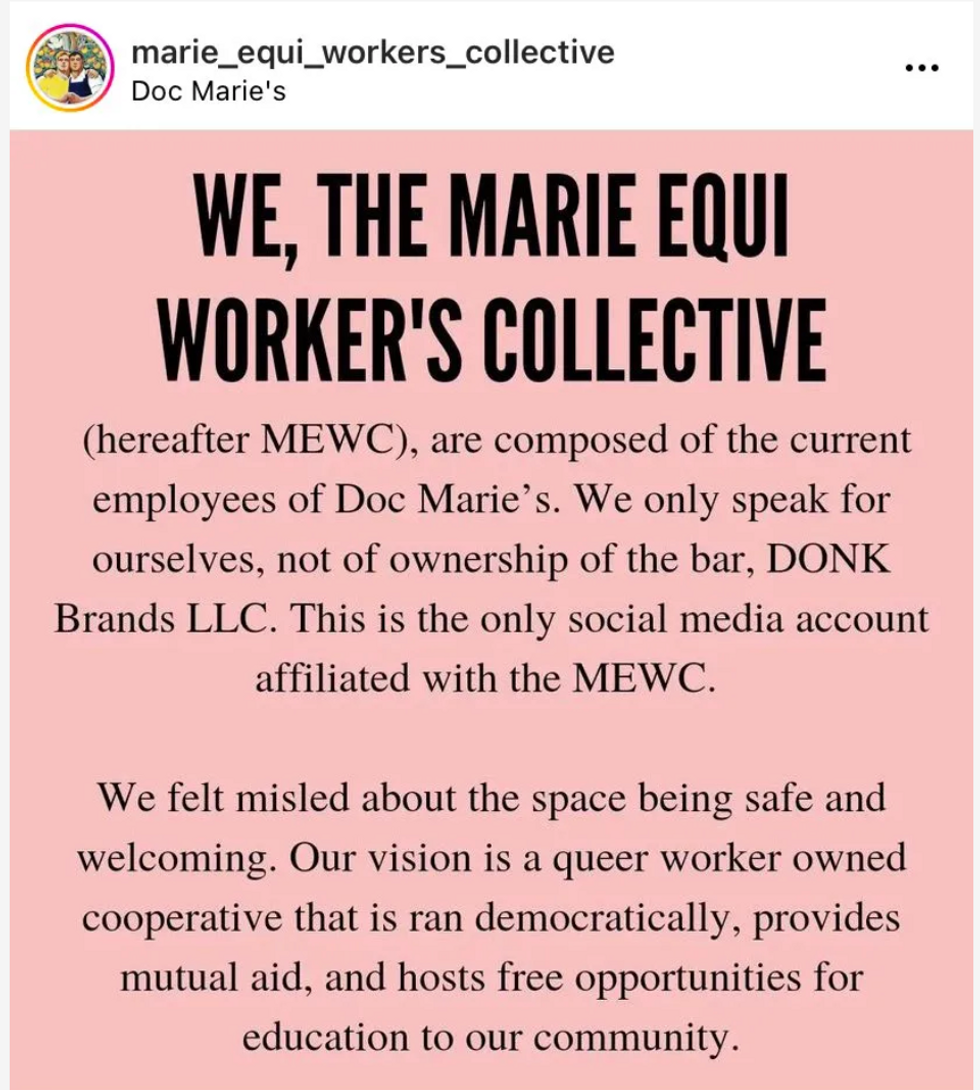 Yes, after being employed for five days. Doc Marie's was accused of, quote, not being "proactive enough in creating a safe space and accused the owners of racism." They also, in their list of demands--yes, a list of demands--wanted this small business that has only been open for five days to provide free education to the community.
Here's my favorite part: "The employees demanded the owners relinquish ownership of the bar and hand the business to them." Five days after opening, the employees are demanding the owners who hired them and invested in opening the business, sign the company over to the employees. After only being open for five days. That's amazing!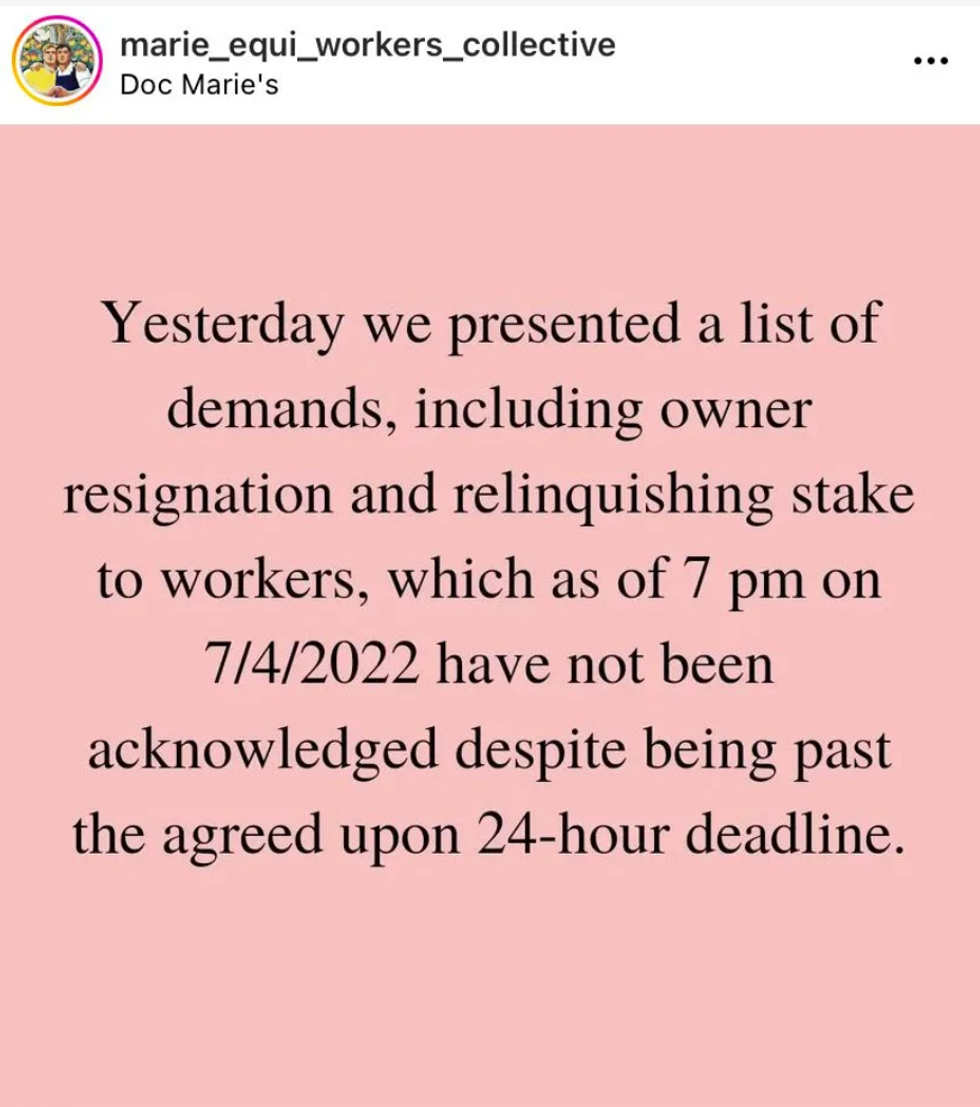 Sadly, five days after its grand opening, the woke mob forced Doc Marie's to shut down. They say it's only temporary while they figure out how to be a "safe and inclusive space" for the community. What they are most likely doing is figuring out how to make a fire look like an accident, collect the insurance claims, and move to Idaho where a lesbian bar can open in peace.
Portland, don't ever change!
The Louder with Crowder Dot Com Website is on Instagram now!Follow us at @lwcnewswire and tell a friend!
Pride Parade BANS Police From Walking | Louder With Crowderyoutu.be