Watch: Fed-up store owner locks thief in his store until she pays up for what she's stealing
December 26, 2022
If you're a store owner living in The Purge our progressive cities have turned into, I can see how the holidays can stressful. You are trying to provide for your family. People are stealing because why work hard when you can simply take stuff? This store owner came across one criminal too many. He and a coworker locked the door until the woman either paid for what she was attempting to steal or put it back.
"Locked the door" might be the wrong word. He barricaded it!
The best part was when she attempted to hand back what she was stealing, he was all like, "Nope, put that back where it came from your damn self."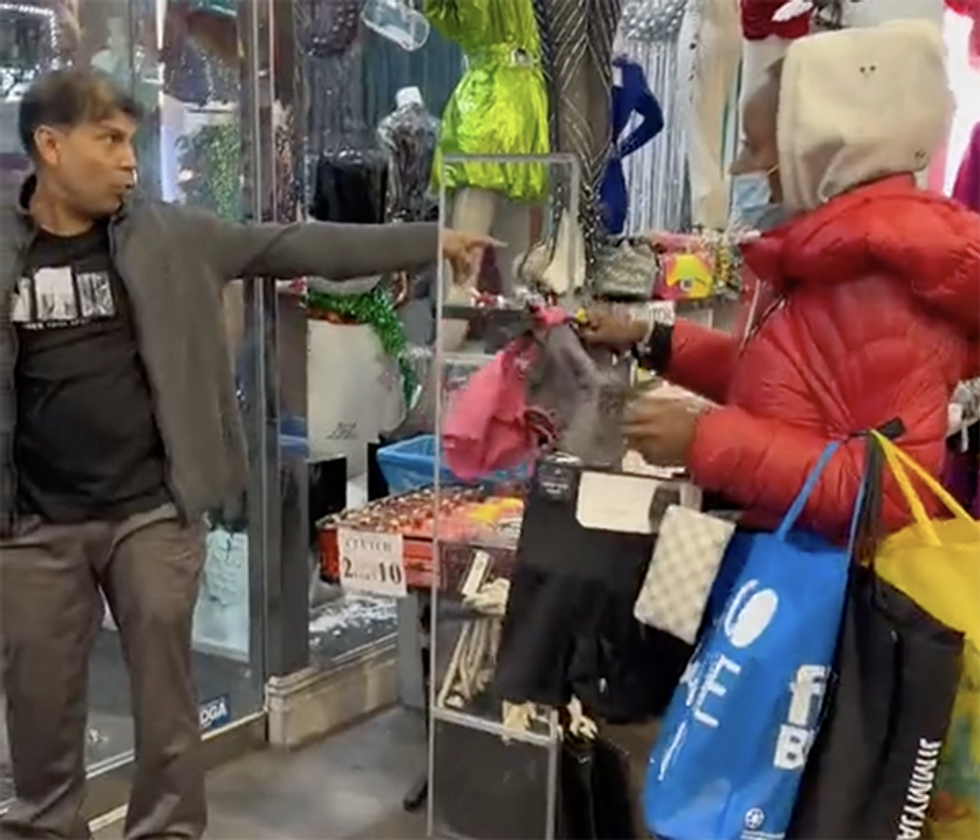 People are growing increasingly fed up with this. And you'll still see people in comment sections not understanding the big deal. "Just let people steal."
Progressives have spent generations lying to voters that "business owners" are all Elon Musk and Jeff Bezos. Business owners, and small business owners, are this guy. Struggling to keep his store open and pay rent.
Editor's Note
LwC is on Substack now! Each day we overwhelm your brains with the content you've come to love from the Louder with Crowder Dot Com website.. but algorithms hide our ranting and raving as best they can. The best way to stick it to Big Tech? Subscribe to For the Content!
Crowder's World Cup HOT Take! | Louder With Crowderyoutu.be