Watch: Old man valiantly tries stopping a shoplifter, winds up on the pavement for his troubles
April 20, 2023
You admire the old man's moxy. He no doubt comes from a generation where shoplifting was considered "bad" and "illegal." Where men stood up to hooligans like this. But that's all a bygone era.
In 2023, I would advise not doing this:
It's an all too common scene. A criminal, taking advantage of progressive "equity" laws that make stealing the new national pastime, casually attempting to walk out of stores with shopping carts full of stolen goods. This Walmart greeter attempted to stop it. He wound up on the ground.
The camera didn't catch how he wound up on the ground. He could have tripped. Or, the thug could have hit him. If I were to imagine a scumbag who would steal and assault the elderly, he would also be someone who BRINGS HIS CHILD WITH HIM AND HAS THE KID IN THE CART OF STOLEN GOODS.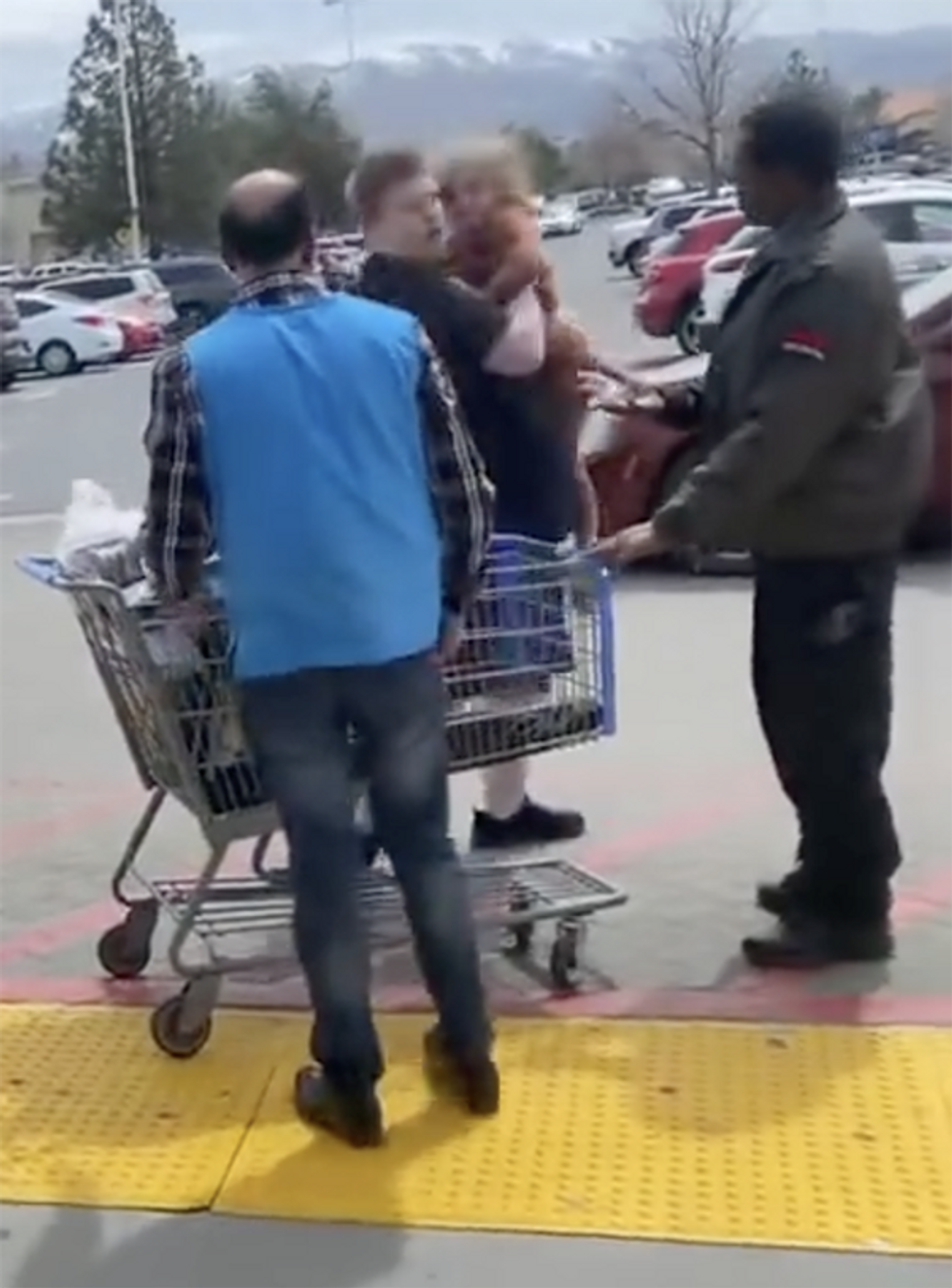 I get wanting to do something. We all see these videos and what our cities are turning into. Had this been a local business, I'd be all for stopping the theft.
But this is Walmart. A corporation that has made it clear it doesn't care about a) theft, and b) you. Stolen merchandise can be written off. Your attempt to stop a thief could be a liability risk. This old man did what he thought was right and there is more of a chance of him getting fired for it than for the company to acknowledge his heroism. There's also an above-average chance his bosses voted for and donated money to the elected officials who support policies that have caused the increase in crime.
Worry about your family that wants to see you home safe. That matters more than this random scumbag.
><><><><><><
Brodigan is Grand Poobah of this here website and when he isn't writing words about things enjoys day drinking, pro-wrestling, and country music. You can find him on the Twitter too.
Facebook doesn't want you reading this post or any others lately. Their algorithm hides our stories and shenanigans as best it can. The best way to stick it to Zuckerface? Bookmark LouderWithCrowder.com and check us out throughout the day! Also, follow us on Instagram and Twitter.