Watch: Hero illustrates (mostly) proper way to stop stealing, catches pink-haired shoplifter in the act
March 07, 2023
The internet is lousy with shoplifting videos where thieves waltz out the front door with armfuls of stolen goods. Many are from progressive cities where progressive policies have made shoplifting less illegal as much as slightly frowned upon. It's refreshing to see a thief caught in the act, even if the hero in question made a few mistakes that we'll get to.
Standard viral video rules apply. Allow for missing context, yackity schmackity. This kinda looks like a Hobby Lobby. Now please enjoy Legs vs the Pink Haired Bandit.
Well, this is just unfortunate...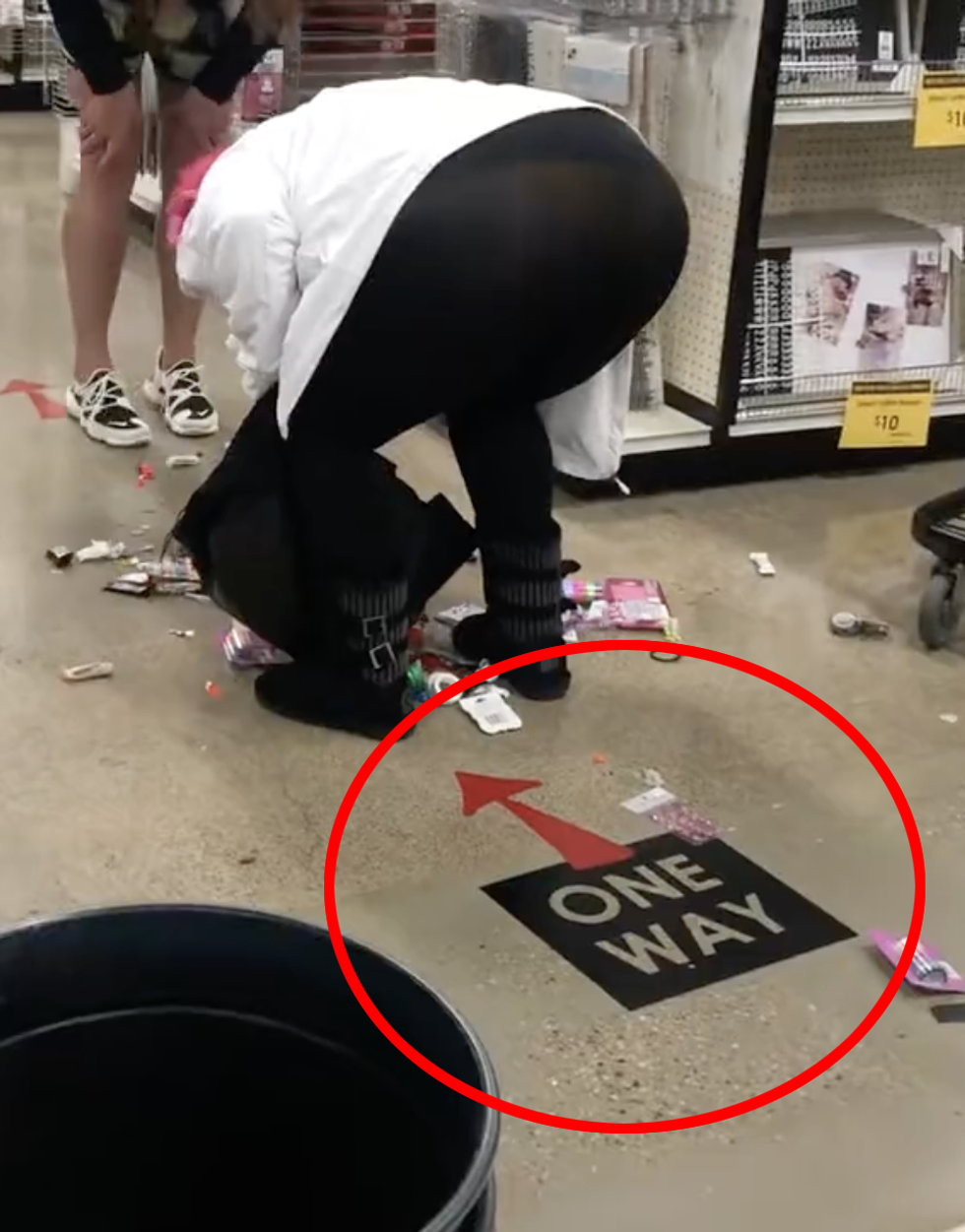 Legs made two mistakes. One is, it's not stealing unless the person walks past the point of purchase. The other is that it's inadvisable to put your hands on the shoplifter. Let me be clear. This is NOT a defense of the Pink-Haired Bandit. Proper security techniques aside, it's fun watching a thief have their bag full of stolen goods dumped out in front of them while they cry "whoa is me." But I also want an arrest to stick and for Legs to get bonus PTO.

I understand Legs' frustration though. I used to work security in a music store, and this was back in the 90s and in the suburbs where crime was illegal. If this store is anything like others we've seen lately, the Pink Haired Bandit isn't the first person Legs has seen attempting to leave with stolen goods. She was just the first person who caught Legs in a bad mood.
But Legs should wait for the person to be leaving the store next time. We want to see criminals get their comeuppance.
Editor's Note
LwC is on Substack now! Each day we overwhelm your brains with the content you've come to love from the Louder with Crowder Dot Com website.. but algorithms hide our ranting and raving as best they can. The best way to stick it to Big Tech? Subscribe to For the Content!