Watch: Hero chokes out guitar thief before dragging him out of Guitar Center in cartoon-like fashion
January 13, 2023
We went over this yesterday. There is shoplifting in progressive cities. Where progressive voters elect progressive politicians to enact progressive "justice" policies that have made shoplifting legal-ish. Then there is shoplifting in Real America where laws are enforced and f*ck you. A would-be guitar thief found out the hard way he was in the "f*ck you" region of America.
Shout out to Whiskey Riff for the Friday morning chuckle. On a related note, shout out to the Koe Wetzel/Diplo cut finally dropping today.
It's unclear if more and more retail employees are training in the grappling arts to prepare themselves for dealing with unruly customers. Or running through two- and three-a-days with staff. But my man here didn't even think about it. All it took was the thug gesturing to the door before instincts kicked in. Choke. Down. Done.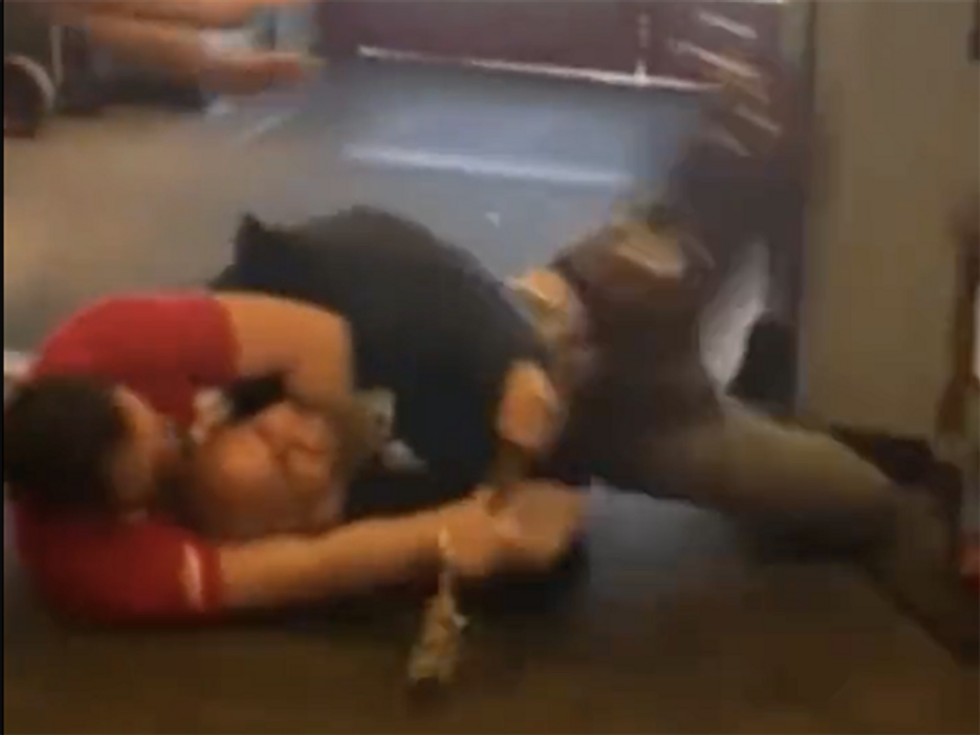 What we have here is the look of instant regret, and a man reliving all the poor life choices that have led him to being choked out by a guy making $15 an hour in a retail store.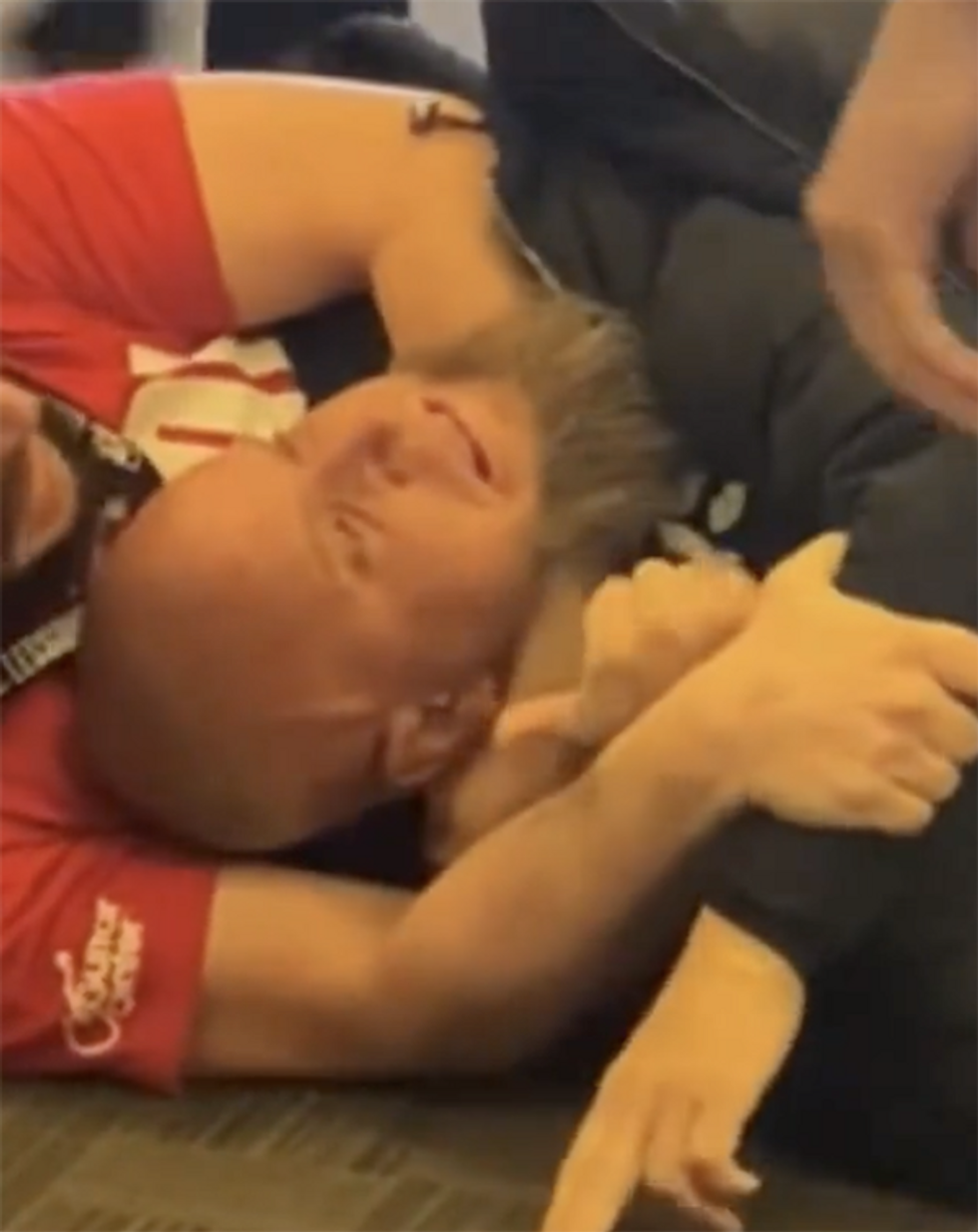 The Guitar Center employee was nothing if not forgiving. He gave the guitar thief the opportunity to leave of his own volition. His exact words were, "You are leaving this store right f*cking now. We're going to let you up," as the thief legit tapped out.
He didn't get up. Second warning "get the f*ck up."
Third strike was getting dragged out of the store in cartoon-like fashion. At this point, it would not surprise me if the man's face was "accidentally" pressed down on the carpet as he was being removed from the premises.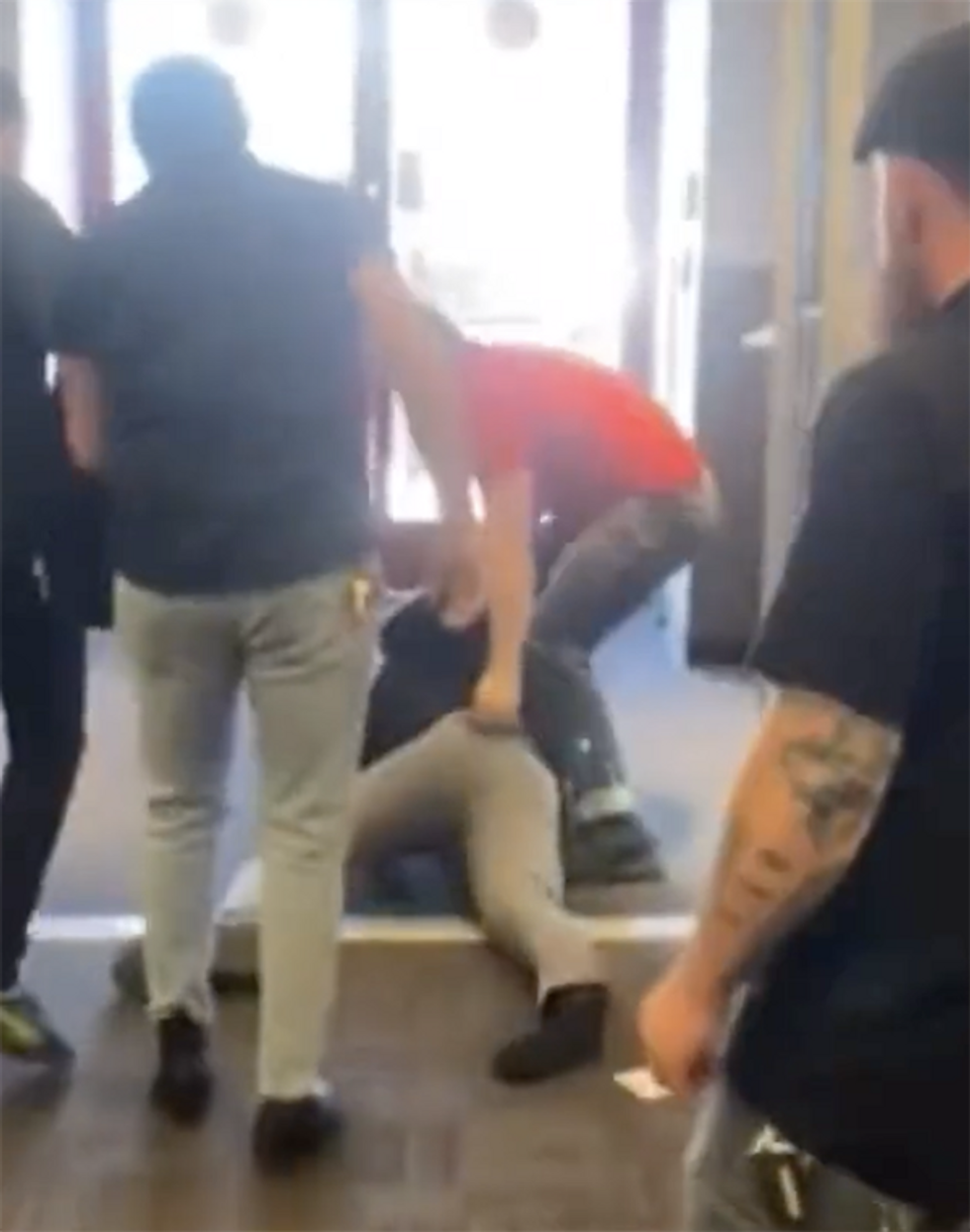 Worse than not getting the guitar, this man now lives the rest of his life as content. Being chucked out of a store like he was a damaged display case and the dumpster was right outside. This video could only be improved if the thug was el-kabonged with the guitar he was trying to steal.
Editor's Note
LwC is on Substack now! Each day we overwhelm your brains with the content you've come to love from the Louder with Crowder Dot Com website.. but algorithms hide our ranting and raving as best they can. The best way to stick it to Big Tech? Subscribe to For the Content!
Marine Vet vs. Amazon Porch Pirate! FLASH BANG SURPISE! | Louder With Crowderyoutu.be