Video of an addict nonchalantly cooking up fentanyl in front of a child tells you all you need to know about Portland
March 19, 2023
If you ever wondered what kind of nincompoops would keep reelecting the same progressive politicians to enact the same progressive policies that have turned our cities into crime-ridden, drug-infested, suckholes, look no further than Portland. It's the same voters who sit there and do nothing as a homeless guy cooks drugs in front of children.
I get that Portland prides itself on its wokeness. A lesbian bar was shut down for not showing enough equity. White liberals got a black security guard fired claiming he was a white supremacist. And the homeless take precedence over the people who keep electing the same politicians who give the homeless precedence.
But sitting there while a man cooks drugs in front of your son? The boy is "walking the balance beam" as kids do, and STARING right at a guy doing fentanyl while his father does nothing.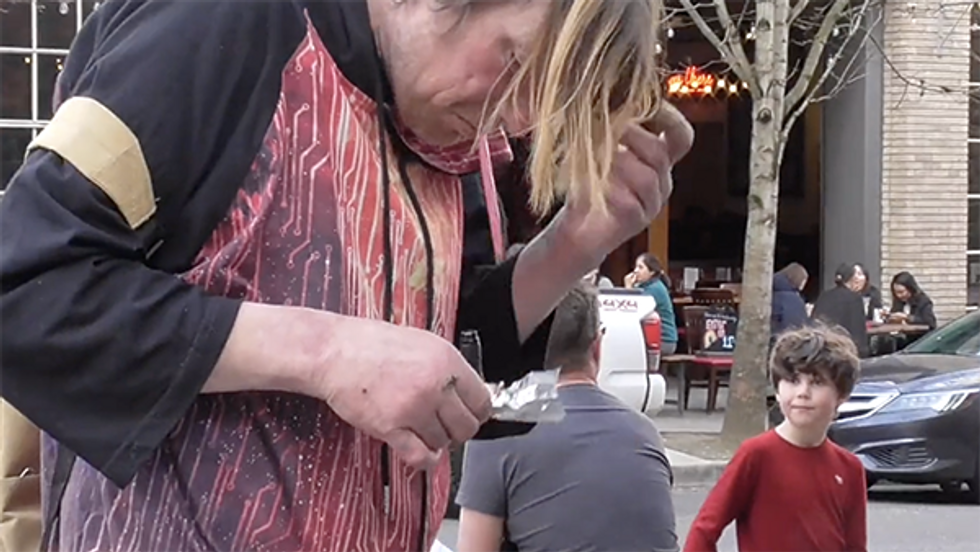 Later in the video, the guy blows smoke in women's faces. They walk by as if it's just another day in their progressive paradise.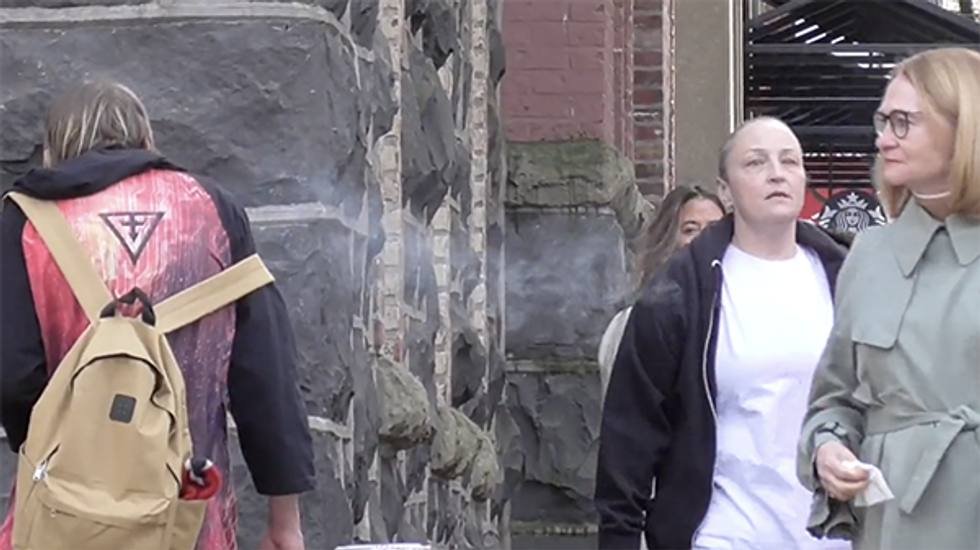 Having grown-ass men cook up and do drugs in front of your children is better than the unthinkable alternative to Portlandians. Worse would be to elect conservatives who might do something about crime like enforce laws or, heaven forbid, punish criminals. If the choice is between voting for a Republican or exposing Little Timmy to drug addicts, little Timmy needs to fend for himself.
Editor's Note:
It's official. MugClub. Is. Back.
Everyone here at the team is thrilled to inform you that MugClub relaunches on March 20, 2023. It is bigger, it is better, it is more affordable, it will include MORE content than ever AND it's powered by Rumble!
Did I mention that the annual price has been lowered from $99 to $89?