Each day we overwhelm your brains with the content you've come to love from the Louder with Crowder Dot Com website.
But Facebook is...you know, Facebook. Their algorithm hides our ranting and raving as best it can. The best way to stick it to Zuckerface?
Sign up for the LWC News Blast! Get your favorite right-wing commentary delivered directly to your inbox!
Culture
Starbucks Forced to Recall New Chicken Sandwich Over, Quote, 'the Worst Diarrhea of My Life'
July 10, 2022
Starbucks was excited to enter the "chicken sandwich wars" by introducing a Chicken, Maple Butter and Egg Sandwich. Launched on June 21, the company has since pulled the sandwich off the market while it rethinks its choices. It would appear the sandwich was causing health problems. Most notably, according to the New York Post, one TikTok user claimed they are "suing for the worst diarrhea of my life" and has "been living in my bathroom for 2 days now."
It should be Content 101 that if you are going to write a story centered around a TikTok video where someone says they are going to sue a corporation over the worst diarrhea of their life, you share the video. Even if it's private, just download the video and share it to Rumble or Instagram Reels like everyone else does. I shouldn't have to tell people this. Yet, here we are.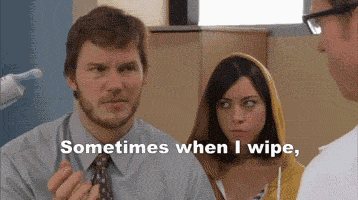 One TikTok video that IS being posted is this barista who first shared the notice of the recall, saying "Starbucks recalled the chicken maple butter [egg] sandwich so RIP to those that tried." Turns out, there were also complaints of bones being found in the chicken and the sandwich being ice cold, if not raw. In Starbucks' rush to enter the "chicken sandwich wars," they skipped the part where they learned how to make chicken.
To be clear, the "chicken sandwich wars" is not a reference to what's popping off in the Netherlands where poultry farmers are spraying manure on politicians' homes. It's a reference to the internet having fun making jokes about the cultural differences between Popeye's Chicken and Chik-fil-a (hint: it involves the south and varying degrees of melanin). Every fast food place decided they needed a new chicken sandwich, too, and begin the chicken sandwich wars did.
Honestly? If you're going to Starbucks for a chicken sandwich, that's on you. I ride or die with Dunkin', granted. But the few times I go to Starbucks, the only thing that looks appetizing are the cake pops. If you take the risk of eating their chicken sandwich topped with an egg--one that they don't make fresh, they just reheat--the ensuing "worst diarrhea of your life" is on you.
The Louder with Crowder Dot Com Website is on Instagram now!Follow us at @lwcnewswire and tell a friend!
RANT: Our Own Government Is Causing Food Shortages! | Louder With Crowderyoutu.be