Russell Brand Spends Eight Glorious Minutes Defecating All Over Biden, Kamala, and Pelosi
July 07, 2022
Let's state for record that I know Russell Brand is not on "our side." I have an unrated copy of Forgetting Sarah Marshall that says Brand has strong disagreements with us about gun rights and Roe v. Wade. And during the Ron DeSantis administration, we won't enjoy the cut of his jib as we do now and will go back to calling him a socialist. I know the game. You know the game. Russell knows the game. But there's no reason why we can't enjoy each other's company for now. So, I give you eight minutes of Brand utterly disrespecting the Democratic Party.
The whole video is worth your time. But if you have dinner plans or a little league game to get to, I'd suggest the 2:30 mark where Joe Biden forgets how to clap his hands.
Surely, This Didn't Just Happen...youtu.be
The catalyst for his video is that Associated Press report on the millions of voters who yeeted the Democrats and chose to register as Republicans. It's at its worst in the suburbs "...where well-educated swing voters who turned against Trump's Republican Party in recent years appear to be swinging back. Over the last year, far more people are switching to the GOP across suburban counties from Denver to Atlanta and Pittsburgh, and Cleveland."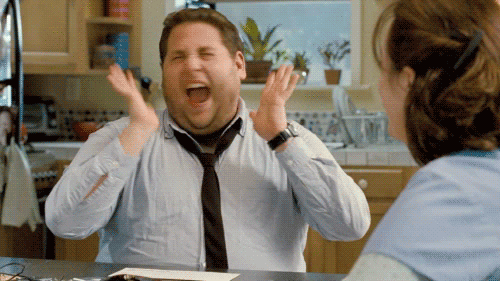 Brand then looked at the people leading the current party in power. One is an inauthentic woman who arranges words in a contrived, repetitious fashion. Another is an old lady who assaults small children. And then there's the senile, discombobulated, incontinent, old coot who is lucky to remember where he left his pants. They don't exactly portray confidence. And that's before you get into their policies sucking as hard as they do.
The open question is if Republicans are able to seize this opportunity with millions of new voters and people like Brand willing to give them a chance, and do so without screwing up. I'd like to say yes we can. But I've known too many Republicans.
The Louder with Crowder Dot Com Website is on Instagram now!Follow us at @lwcnewswire and tell a friend!
Transgender Paramedic Can't Save Anyone | Louder With Crowderyoutu.be