Each day we overwhelm your brains with the content you've come to love from the Louder with Crowder Dot Com website.
But Facebook is...you know, Facebook. Their algorithm hides our ranting and raving as best it can. The best way to stick it to Zuckerface?
Sign up for the LWC News Blast! Get your favorite right-wing commentary delivered directly to your inbox!
Politics
2024 Game On! Ron DeSantis Throws an Elbow at Trump's Support of Lockdown Policies
January 14, 2022
Everyone knows Donald Trump wants to run for reelection and that Ron DeSantis wants to run for president. The jury is out over who they are running against. Joe Biden kicked off his presidency with the worst week any president has ever had. Maybe Kamala runs. Maybe Hillary goes to shatter the glass ceiling and become the first woman to fail three times at running for president. Trump and DeSantis are our two frontrunners, right now. And they're starting to take shots at each other.
Not by name, of course. That's not how the game is played. The primary starts with subtweeting, where the candidate, while talking to reporters, makes comments that are obvious digs at their potential opponents. They'll swear they're not. But I know that you know that they know. Trump fired the first shot this week criticizing "leaders" who "won't say they got their booster shot." One leader immediately came to mind. Now, we have Ron DeSantis on the Ruthless Podcast with the irrepressible Comfortably Smug. 32:00 in, DeSantis shares his one regret in dealing with the pandemic.
"When COVID was first coming, and we were actually engaged in it, I was telling Trump to stop the flights from China because we didn't know what we were dealing with."
I see. DeSantis says he told Trump about China.
"I never thought in February-- early March that it would lead to locking down the country. I didn't think that was on the radar. I had Pence and the CDC director down in Port Everglades talking about cruise ships the second week of March and no one was talking about shutting down the country."
Trump was in charge of the country at this time,
"And I think if knowing now what I didn't know then if that was a threat earlier, I would have been much louder about [saying lockdowns were a bad idea]."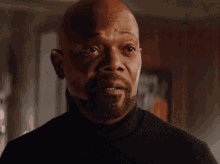 Ron DeSantis' one regret was not speaking out about lockdowns when they were first proposed. Under President Donald Trump. I believe this is what the kids refer to as one of them "clap backs."
What it does is set up a veeeeeeery interesting debate. Donald Trump is adored by Republican primary voters, while the Fauci Ouchie is not. Trump's first attack is that "leaders" aren't being honest about getting the shot. DeSantis' first "attack" is the one area Trump is most vulnerable among the GOP base. The fact that lockdowns were even a thing, to begin with.
Where primary voters go or who they side with is anyone's guess.
Get your content free from Big Tech's filter. Bookmark this website and sign up for our newsletter!
IN RED AMERICA ("Back in America" Parody) | Louder With Crowderyoutu.be