Watch: Ron DeSantis Makes Reporter Regret His Life After Reporter Spits Out More 'Don't Say Gay' Lies
March 08, 2022
Florida is set to pass common-sense parental rights reform with their "Parental Rights in Education Bill." Progressives have started calling the bill the "Don't Say Gay" bill due to a part preventing sexual instruction to five-year-olds. And the media is calling it the "Don't Say Gay" bill because they have no self-respect. America's Governor Ron DeSantis is less than amused by all of it.
You would think the reporter in this video would have noticed the last time DeSantis slapped around a reporter who said "But critics say...". Yet here we all are.
"I'm asking you to tell me what's in the bill because you are pushing false narratives. It doesn't matter what critics say! [...] [The bill bans classroom instruction] for five-year-olds, six-year-olds, seven-year-olds. The idea that you wouldn't be honest about that, and tell people what it actually says, it's why people don't trust people like you because you peddle false narratives."
For more on those false narratives:
A more accurate name would be the "Doesn't Say Gay" bill. Because the bill doesn't say the word "gay" anywhere in its seven pages. What it does say is the following:
"Classroom instruction by school personnel or third parties on sexual orientation or gender identity may not occur in kindergarten through grade 3 or in a manner that is not age appropriate or developmentally appropriate for students in accordance with state standards."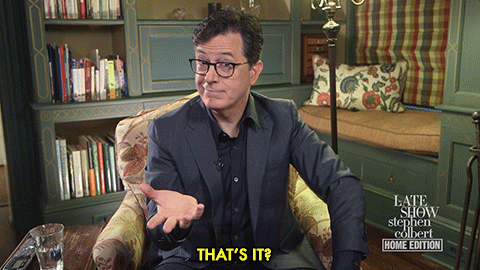 Progressives are obsessed with talking to your five-year-old about sex. Progressives are also obsessed with forcing your five-year-old to wear a mask, and we see how that worked out for them in Florida.
Liberals lying about legislation, knowing they can count on the media to swear by it, is nothing new. We saw it with common-sense voter integrity reforms. Lies about Georgia's bill resulted in the MLB All-Star Game being cyberbullied out of the state. President Biden kept lying about Texas' bill even after he was exposed for doing so. It's an all-too-common tactic by Democrats. Lie about the bill. Then call people who support the bill racist based on those lies. Or in the case of Florida's "Parental Rights in Education" bill, smear them as varying shades of -phobic.
EDITOR'S NOTE: Both voter bills were signed into law.
Voters shouldn't have to read the legislative text to know if the media is accurately reporting on legislation. Just like voters should be able to rely on media calling out partisan activists instead of being partisan activists themselves. But that's not the world we live in.
The Louder with Crowder Dot Com Website is on Instagram now!Follow us at @lwcnewswire and tell a friend!
'That 70s Show' Parody! BTS Biden's SOTU Prep! | Louder With Crowderyoutu.be