'A Slap in the Face to Americans': Ron DeSantis Unloads on Biden's Rumored $450K Payout to Illegal Migrants
November 02, 2021
Regardless of what happens in Virginia tonight, Wednesday morning marks the beginning of the 2024 election. Yes, 2024. The midterms are just a prequel. It's the backstory that brings us to 2024. Tons of Republicans will find their way to swing states. As well, if I were to guess, an abnormal number of Democrats when the sitting president is their guy. Joe Biden has given potential opponents a literal boatload of issues to hammer him with. A recent one is the rumored $450,000 to illegal immigrants for their pain and suffering.
Not amused by this is America's Governor Ron DeSantis. DeSantis is one of the rumored opponents of President Tapioca-for-Brains in 2024. By rumored I mean I will fly to Jacksonville and beg if it would help.
Paying illegal immigrants hundreds of millions of taxpayer dollars for "damages" is a slap in the face to hardworking Americans and individuals who legally immigrated to our country. pic.twitter.com/GxusWKLL6c
— Ron DeSantis (@GovRonDeSantis) November 1, 2021
"I mean, you think about it, Americans are getting more in their gas bills, they're getting more in their grocery bills. You've had all kinds of really bad policies throughout our country, that has limited freedom. And you're going to turn around for that, and you're going to do $475,000 for an individual that came illegally to this country? I've seen a lot in my day. I've seen a lot that's happened over the last nine or 10 months that I didn't think I'd ever see, but this takes the cake."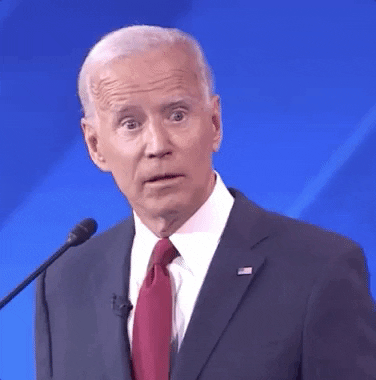 Nothing will be made officially official until DeSantis wins reelection in Florida next year. Though, the elbows he's been throwing at Biden have been sharper and much more frequent. Plus, the mainstream media does an excellent job campaigning for DeSantis so he doesn't have to. I'd still expect him to see a regular feature at the Iowa State Faair next summer. Just saying.
Get your content free from Big Tech's filter. Bookmark this website and sign up for our newsletter!
Kyle Rittenhouse Prosecution Accidently DESTROYS The Media's Narrative! | Louder With Crowderyoutu.be