Each day we overwhelm your brains with the content you've come to love from the Louder with Crowder Dot Com website.
But Facebook is...you know, Facebook. Their algorithm hides our ranting and raving as best it can. The best way to stick it to Zuckerface?
Sign up for the LWC News Blast! Get your favorite right-wing commentary delivered directly to your inbox!
Liberal Media
MSNBC'S Joy Reid Accuses Red States of Only Wanting Black People to 'Make Their Steaks'
March 04, 2021
When Texas Governor Greg Abbott announced he was ending the mask mandate in Texas and allowing businesses to open 100%, you knew the left was going to get a little silly. They oh so hate it when someone goes against their approved narrative. Never mind all the times their narrative didn't match up with science or facts. Most recently, they claimed the Super Bowl would cause a superspreading event. SPOILER: It did not. If leftists think a thing, they demand you must think that same thing. Otherwise, they lash out at you.
Most of the lashing out has been about hoping people die, or claiming Texans would cause another outbreak by being so anti-science. But you had to know it would take a nincompoop from MSNBC to claim it was raaaaaaaacist. To wit, Joy Reid.
And so, all that matters is that the black and brown people get their behinds into the factory and make me my steaks, make me my stuff. Get there and do my nails. Work. Get back to work now and do things that I, the comfortable, affluent person need. Isn't that what we're saying? I mean, that's what it feels like to me, necropolitics in states like Texas.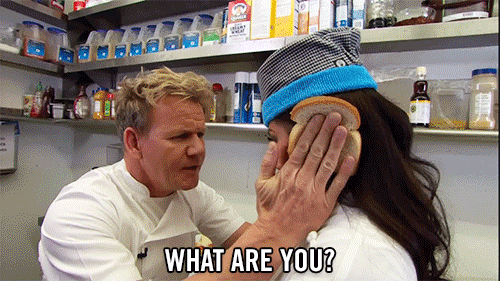 I know people are focused on her racist attack, but I can't get past one thing. It's Texas. TEXANS MAKE THEIR OWN STEAKS. Texans actually take pride in making their own steaks, or anything else that has them throw an animal over an open fire. It doesn't matter what their skin color is or their racial components are. If it's steak, Texans can do it on their own. Like, has Joy ever been to Texas?
The rest of what she says goes on the silly pile with every other leftist attack this week. Greg Abbott didn't pass a law making it illegal to wear a mask. He just ended the government mandate forcing people to. Everyone in Texas is still recommended to follow the CDC guidelines. Businesses can still require masks. Many people will still wear masks. The only thing that changes is that the government can't force you to.
Freedom. It's what's for dinner.
Biden Calls Red-States NEANDERTHALS... Then BREAKS His Own 'Mask Rules' | Louder With Crowderyoutu.be
Need a quick laugh? Check out and subscribe to our CrowderBits YouTube channel for Louder with Crowder skits, opens, and parody videos!