Madonna Flashes her 63-Year-Old Butt on the 'Tonight Show' for Some Disgusting Reason
October 08, 2021
You youngbloods may not know this, but there was a time where Madonna's schtick was considered sexy and shocking and not just trying too hard. It was the bygone era of the '80s and '90s. She even had a book that was just called Sex that was so provocative, it had to be kept behind the cash register AND shrink-wrapped. Her video "Justify My Love" was too saucy for MTV. Then Britney Spears shook her ass in her schoolgirl uniform and Lizzo shook her ass in a thong. Madonna could no longer keep up, even though she's still trying thirty years later. That brings us to last night's episode of The Tonight Show.
Jimmy Fallon doesn't have the balls to say this. Mostly because Jimmy Fallon doesn't have balls. But on behalf of my fellow Gen Xers, I can say with certainty that none of us wants to see Madonna's cottage cheese-looking ass any more.
Jimmy's Interview with Madonna Goes Off the Rails | The Tonight Show Starring Jimmy Fallonyoutu.be
The aging pop star who seems to think it's still 1984 told Fallon, "Artists are here to disturb the peace. And so, I hope that I have disturbed not only your peace this afternoon but people's peace while they watch the show." Lady, the only thing you disturbed was the bacon, egg, and cheese I regretfully just ate before watching this video. My stomach hasn't been this unsettled since Madonna took a bath to show us how she was struggling during the pandemic.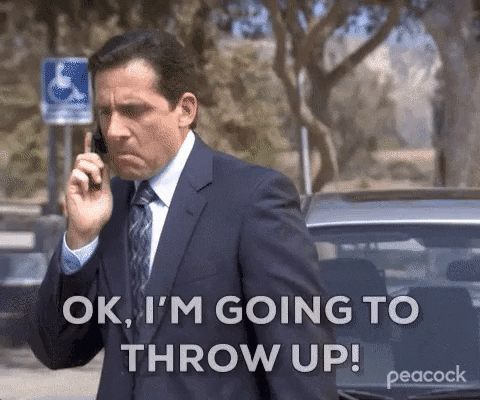 Is this body-shaming? Meh. I'm not saying I'm in the best shape of my life either. I can also say with certainty that no one wants to see my cottage cheese-looking ass either. So I keep my pants on. That's how that works.
It's mostly just sad that, in Madonna's brain, she thinks doing these things is still shocking. It's 2021. People can pull a Jeffrey Toobin and have a second window open on their computer while they read this. But in Madonna's brain, she still thinks it's the '80s. A few more years of dwindling mental faculties and she'll be qualified to be president of the United States.
Get your content free from Big Tech's filter. Bookmark this website and sign up for our newsletter!
Crowder REACTS! 'FAUCI' Propaganda Trailer From Disney+ | Louder With Crowderyoutu.be