Each day we overwhelm your brains with the content you've come to love from the Louder with Crowder Dot Com website.
But Facebook is...you know, Facebook. Their algorithm hides our ranting and raving as best it can. The best way to stick it to Zuckerface?
Sign up for the LWC News Blast! Get your favorite right-wing commentary delivered directly to your inbox!
Hollywood
Jimmy Kimmel's close ties to a Jeffrey Epstein associate get called into question
March 16, 2023
Let's be clear right away. Glorified DNC spokesman Jimmy Kimmel palling around with Jeffrey Epstein's personal chef does NOT mean Kimmel's name would be found on Epstein's client list. But the streets are talking. I'm only listening to the streets and relaying the information here. You are free to choose who to believe just like Melinda Gates is free to believe if she thinks Bill Gates and Epstein "only had dinner once."
The associate in question is Epstein's former personal chef Adam Perry Lang. Former, because as we all know, Epstein "killed" himself."
The Post Millennial reports Lang "is seen in a number of posts on Kimmel's Instagram, including most recently the pair being seen at the Oscars behind the scenes, as well as another post of the two gathering for Super Bowl Sunday last month."
A 2019 article from Eater CONFIRMS Lang worked as Epstein's private chef from 2000-2021. Lang swears, "My role was limited to meal preparation. I was unaware of the depraved behavior and have great sympathy and admiration for the brave women who have come forward."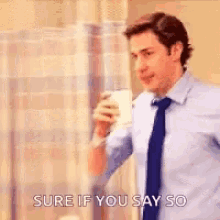 While Lang was unaware of Epstein's depraved behavior, he also flew on Epstein's private jet and stayed in Epstein's home. There must not have been any of that depraved behavior going on when he did.
Why the streets are talking about this now is because of Kimmel's odd attack on future New York Jets quarterback Aaron Rodgers. Kimmel claims Rodgers was a conspiracy theorist for wanting to see Jeffrey Epstein's client list. Rodgers finds it odd that for a powerful convicted pedophile, the media would not have uncovered a list of who his associates were. Or any videos that are said to exist. Kimmel thinks that's tinfoil hat sh*t.
It's not the first time alleged ties between Kimmel and convicted pedophile and prominent democrat Jeffrey Epstein have been implied. In 2022, MMA fighter Joel Bauman used his post-match victory to make unverified claims: "Secondly, Jimmy Kimmel, viral this. I fight to eradicate childhood malnutrition from the planet. And until they release the flight logs, you, the mainstream media, Hollywood, you're all pedophiles to me. Eat d*ck!"
UFC fighter Joel Bauman put Hollywood and the mainstream media on notice during a post-fight interview, saying he's going to assume they're all pedophiles until the flight logs of deceased billionaire Jeffrey Epstein (Didn't Kill Himself) are released. pic.twitter.com/kLzpPNNTTZ
— No1Waffler (@No1Waffler) August 22, 2022
Again, I can't stress this enough, no one at the Louder with Crowder Dot Com website is claiming Jimmy Kimmel has any ties to Jeffrey Epstein. Or may be on Epstein's client list, hence why Kimmel would think the client list is a conspiracy theory.
We're just saying...the streets are talking. Take the streets for what they are.
Editor's Note:
It's official. MugClub. Is. Back.
Everyone here at the team is thrilled to inform you that MugClub relaunches on March 20, 2023. It is bigger, it is better, it is more affordable, it will include MORE content than ever AND it's powered by Rumble!
Did I mention that the annual price has been lowered from $99 to $89?