New "Flash" trailer gives GenXers our long-awaited first look at Michael Keaton reprising Batman
February 13, 2023
Warner Brothers dropped the trailer for the new The Flash movie. And while the movie is not without its controversy, it gave oldheads something to enjoy. The long-awaited return of Michael Keaton as BATMAN. Keaton played the Caped Crusader in 1989 and 1992. Then mistakes were made and it was a decade before they attempted Batman in the movies again.
But Michael Keaton is back BAY-BEE! Kinda.
Let's get some nerd stuff out of the way. The Flash movie is another alternate-timeline story with multiverses and all that. One where different characters from different movies all meet in the same universe. Think Spider-Man: No Way Home where all the Spider-Mans teamed up. The key here is The Flash invented the genre with the "Flashpoint" comics where Barry Allen (the Flash) went back in time to save his mother from being killed and winds up causing a war between Aquaman and Wonder Woman.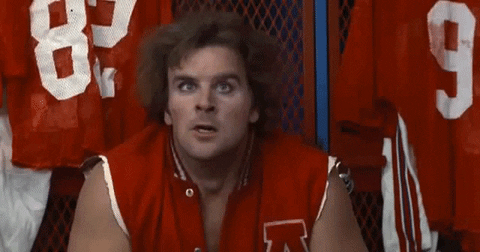 In The Flash movie, we see Ben Affleck (modern-day Bruce Wayne) and Michael Keaton (oldhead Batman). We also see two Barry Allen's, both played by Ezra Miller. That's unfortunate because while WB is using Flash to reboot the entire DCU (including yeeting Henry Cavill out of his role as Superman), this would have provided an opportunity for actor Grant Gustin. Real ones know that Grant is the one, true Flash.
There was talk that the movie was going to be shelved, or at least Ezra Miller would be recast. The actor ran into a lot of legal trouble after filming the role, including grooming a twelve-year-old and choking a woman out for using his wrong pronouns. But producers believe he is sorry about doing those things. Plus recasting would be expensive.
World collide on June 16th. That's when The Flash speeds into theaters.
Editor's Note
LwC is on Substack now! Each day we overwhelm your brains with the content you've come to love from the Louder with Crowder Dot Com website.. but algorithms hide our ranting and raving as best they can. The best way to stick it to Big Tech? Subscribe to For the Content!
Ezra Miller TAKEDOWN! | Louder With Crowderyoutu.be