Jimmy Fallon Breaks With Late Night Talking Points and Roasts Biden: 'Keep Him Isolated Until 2025'
July 26, 2022
Jimmy Fallon went rogue again and attacked Joe Biden. I don't know if he remembered that there is an entire other half of America to entertain or if he got the memo from BUTTIGIEG 2024 saying "It's time." But while his late-night colleagues are still subsidiaries of Big White House and Big DNC, Fallon for the second time this month allowed a few milquetoast barbs thrown in the direction of Ol' Puddinghead.
These are even jokes about Biden catching SCHMOVID. Saying anything on the topic of the virus without a pointy Pfizer logo dancing behind you can get you yeeted off YouTube.
"President Biden has been isolating with [schmovid]. And doctors are saying his symptoms are completely resolved. Biden's staff was like 'just to be safe, let's keep him isolated until 2025."
"I'm happy for the president, because usually when you hear the words 'Biden' and 'viral' it's because he fell up the stairs."
"Biden's doctors said his pulse, blood pressure, and respiratory rate are absolutely normal. Then Biden turned on the news and his doctor said, 'Nevermind.'"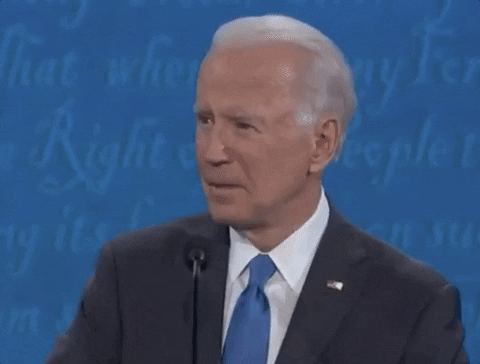 I mean, I wouldn't take these jokes on the road. He wouldn't place in the top 3 in the Laff-O-Lympics at Yuk Yuks in Poughkeepsie. But he made fun of a Democrat and didn't qualify the jokes by also making fun of Ted Cruz. This is what passes for slightly above average in late-night. I'd say Johnny Carson is rolling around in his grave, but he'd have to know what a Jimmy Fallon was first.
Like with most Biden material, I'm more amused by what personality traits have broken through in the mainstream to make jokes about. Joe Biden sh*ts himself. He has a brain that, at this point, is at least 50.1% tapioca pudding. He falls down a lot and has become so incompetent during public appearances that his staff would rather him catch SCMOVID over and over again until 2025.
Apropos of nothing, 81,000,000 of you still owe us an amends.
The Louder with Crowder Dot Com Website is on Instagram now!Follow us at @lwcnewswire and tell a friend!
MAXIMUM SHILL! Jimmy Fallon Injects Cringe into Christmas! | Louder With Crowderyoutu.be