Snoop Dogg Promotes Anti-Biden Cannabis Product: 'You Won't Remember What Country You're In'
July 11, 2022
Snoop Dogg is known for his fondness for marijuana more so than anything else in his career. If you told a zoomer that the guy selling SodaStream and Corona is also a legend in the hip-hop game and one of the godfathers of gangsta rap, if they knew what gangsta rap was, they'd be triggered by some of his lyrics. But everyone knows Snoop loves the sticky-icky-icky. And he shared a photo of his new favorite brand: Sleepy Joe OG.
It is guaranteed to get you so high that you won't even remember what country you're in. Just like Joe Biden.
At first glance, it would appear Snoop D-O-Double-G is selling his own line of cannabis branded to make fun of our senile president who critics say might have dementia. Which, if we're being honest, would be f*cking awesome. But in doing my due diligence, this is only a resealable bag that allows you to put your cannabis in. There is a Trump-branded baggie, as well. But when you compare the two, it's clear who stoners prefer.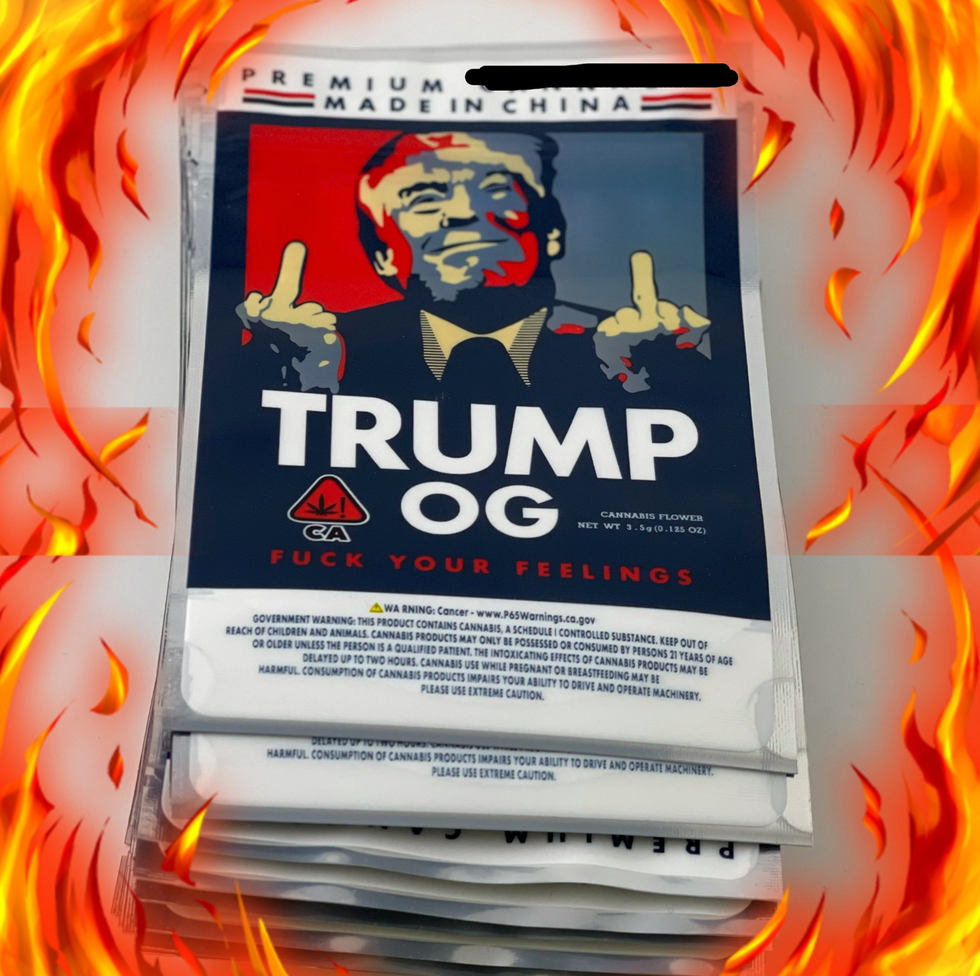 The photo being held up by Snoop D-O-Double-G doesn't include that Sleepy Joe OG is "Made in Russia, China, and Ukraine." Other baggies on the market do.
No, I don't think Snoop is now a based conservative. Nor have I forgotten things he said in the past that were mean to our side. But stuff like this is more damaging to Joe Biden in the eyes of the American people than his policies that are damaging to the American people. It's for the same reason SNL's portrayal of Hillary Clinton as a conniving, inauthentic politician who didn't like people was more damaging than anything Trump did. It became her "thing."
Trump had orange skin and Twitter. Obama had big ears. Bush 43 had a curious way of enunciating words. Bill Clinton liked having sex with women who weren't his wife.
Joe Biden sh*ts himself and has a brain that, at this point, is at least 50.1% tapioca pudding. That's how apolitical people see him.
The Louder with Crowder Dot Com Website is on Instagram now!Follow us at @lwcnewswire and tell a friend!
Michael Rapaport Hates Clarence Thomas! | Louder With Crowderyoutu.be