Confused Madonna Can't Livestream Due to Community Guidelines Violations: 'It May Have Been My NFTs'
May 20, 2022
Madonna shocked the world this month by launching her own NFT, where a tree grew out of her ladybits. Not that Madonna naked is all that shocking. It's shocking in a different way. Forty years ago, naked Madonna is shocking like "hey, I can see Madonna naked." In 2022, it's shocking like "Ewww, gross." Enough people think so to get her blocked from live streaming on Instagram.
Apparently, Madonna has a new song called "Frozen on Fire," and was supposed to live stream on the 'Gram with her collaborator. Only a box popped up saying she was blocked from doing so due to community guideline violations. The elderly pop star was left in a "bureaucracy inside of a computer."
The 'Gram was being really mysterious about why she was blocked. "I don't know why. They're not giving me a reason."
She went on to guess that it could have been a delayed reaction to her NFTs from last week, but she was not really sure. Maybe it was something she spread.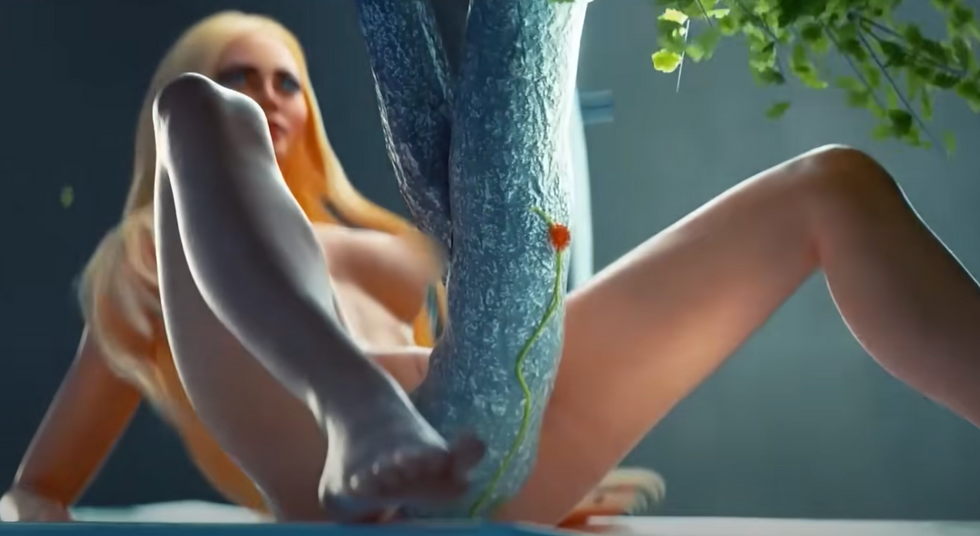 Madonna discussed the development of her new NFTs with the developer of the videos on Instagram on May 10. It could have been a delayed reaction to animated plants growing out of her cooch. In the popstars defense, it's not like Meta is ever specific when you get popped for a community guidelines violation, or that the violation even makes sense. Case in point, Madonna couldn't livestream, but she could upload a video of her being unable to livestream.
She hopes to have the situation rectified soon. I'm sure her fans can't wait.
The Louder with Crowder Dot Com Website is on Instagram now!Follow us at @lwcnewswire and tell a friend!
EYE-BLEACH WARNING: Madonna Makes NFT of Her [REDACTED] | Louder With Crowderyoutu.be