Britney Spears lashes out at the Catholic Church not letting her, who's not Catholic, get married in a church
August 04, 2022
Britney Spears took a break from posting nude photos on Instagram and worrying her fans over how many nude photos she was posting on Instagram to blast the Catholic Church. On Instagram. She's upset the Catholic Church she found pretty wouldn't marry her over the technicality that she is not a baptized Catholic.
Spears recently married Sam Asghari at her home, in a wedding Paris Hilton went to instead of DJing for Joe Biden. However, the backyard was Britney's second choice. In a now-deleted Instagram post, Britney said she wanted to get married at St. Monica Church in Los Angeles. Quothe the slay queen, "This is where I originally wanted to get married during COVID. I wanted to go every Sunday. Then 2 years later when I wanted to get married there they said I had to be Catholic and go through TEST!!! Isn't church supposed to be open to all???"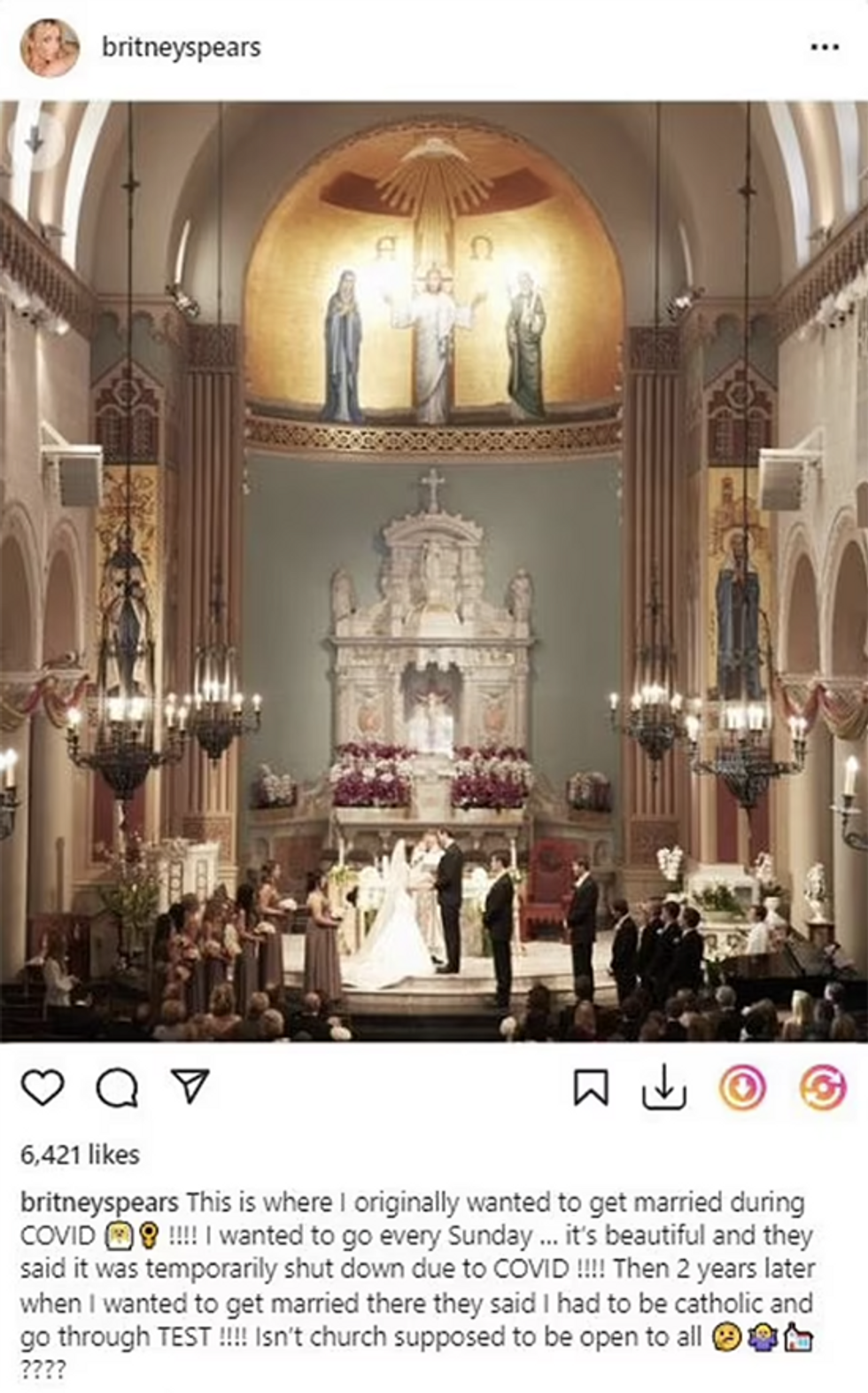 Britney declared she was Catholic in an Instagram post back in 2021. That Instagram post has been deleted, too. Still, she declared Catholicism, so that has to count for something.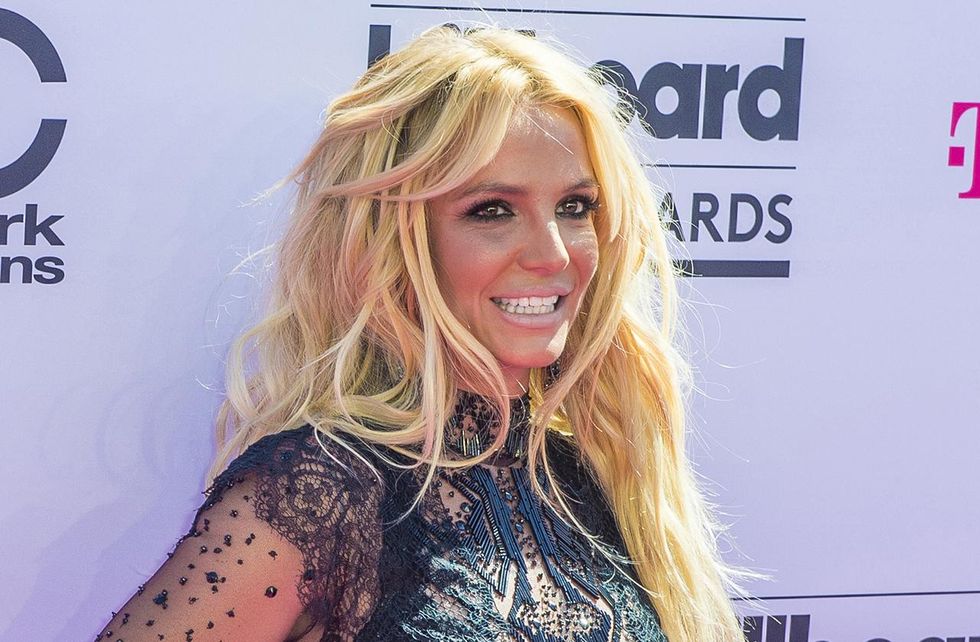 In response, St. Monica Church calls bullsh*t. They checked the records and never has Britney ever asked to have her wedding there or even visited the church. Though, the church did admit they are sticklers for the rule that at least one-half of the engaged couple to be a baptized member of the church, you know, what with marriage being a religious sacrament when it's in a church and all that.
Also, we here at the Louder with Crowder Dot Com website could find no truth to the rumor that Britney Spears requested the Jesus Cracker to be served with brie and fig jelly. You know, like a nice charcuterie platter. Also, no truth to the rumor she wanted to replace the bearded dude hanging up everywhere with 3D printed statues of Justin Timberlake.
The Louder with Crowder Dot Com Website is on Instagram now!Follow us at @lwcnewswire and tell a friend!
Will AOC Support Biden in 2024?| Louder With Crowderyoutu.be