Each day we overwhelm your brains with the content you've come to love from the Louder with Crowder Dot Com website.
But Facebook is...you know, Facebook. Their algorithm hides our ranting and raving as best it can. The best way to stick it to Zuckerface?
Sign up for the LWC News Blast! Get your favorite right-wing commentary delivered directly to your inbox!
Watch: So, I guess Madonna announced that she's gay now
October 10, 2022
Madonna was a pop star in the 80s and 90s that was known for being shocking and constantly reinventing herself. Then the internet happened and people could get porn for free. Somewhere around when she shoved her tongue down Brittany Spears' throat, Madonna started trying too hard to stay relevant. Now twenty years later, we get the gross old lady we see on the internet.
Who, I guess wants you to think she's gay now?
Sporting pink hair and in desperate need of sunlight, Madonna stood in her bathroom with a pair of pink granny panties. The caption "If I miss, I'm Gay" is written on the bottom. It is at this point where the walking "how do you do fellow kids" meme throws her undies into a basket... and misses.
Ta-da! She's gay now!
The media can't even.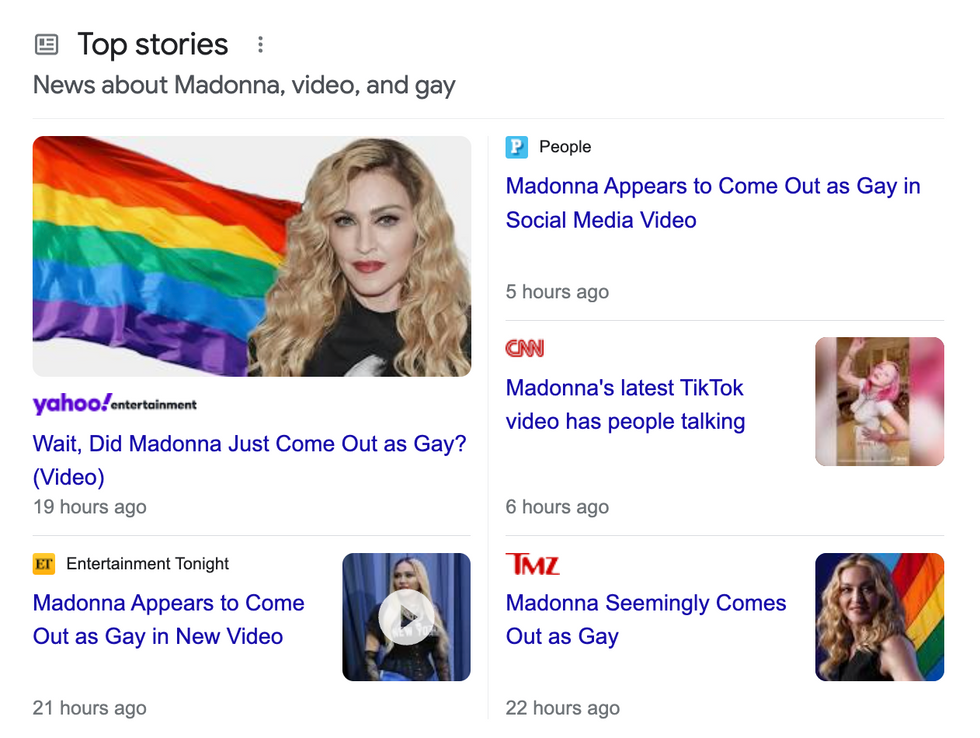 I would like to think the gays would have more self-respect for themselves than to claim her or buy into this desperate plea for attention. She also claimed to be a boring, generic "gay" without specifying where she lands on the spectrum. And I think we all know what happens next. Madonna's answer to a signing day video!
Picture it. Madonna sitting behind a table cluttered with ballcaps. Only instead of college logos, they say "lesbian," "trans," "queer," etc. One by one, Madonna removes the caps until there is one left to announce the sexual identity she has chosen for herself this week.
In the past year, we have seen Madonna flash her gross old lady ass on national television and announce an NFT with a tree growing out of her cooch. Now she wants you to think she's gay.
Sure. Whatever.
]
><><><><><><
Brodigan is Grand Poobah of this here website and when he isn't writing words about things enjoys day drinking, pro-wrestling, and country music. You can find him on the Twitter too.
Facebook doesn't want you reading this post or any others lately. Their algorithm hides our stories and shenanigans as best it can. The best way to stick it to Zuckerface? Sign up for our DAILY EMAIL BLASTS! They can't stop us from delivering our content straight to your inbox. Yet.