Each day we overwhelm your brains with the content you've come to love from the Louder with Crowder Dot Com website.
But Facebook is...you know, Facebook. Their algorithm hides our ranting and raving as best it can. The best way to stick it to Zuckerface?
Sign up for the LWC News Blast! Get your favorite right-wing commentary delivered directly to your inbox!
Joe Rogan torches Bud Light controversy with "mentally ill" Dylan Mulvaney as boycott costs over 600 people their jobs
July 03, 2023
It's remarkable that Bud Light is still in trouble over their decision to align themselves with controversial titface performer Dylan Mulvaney. This has been going on for so long, Joe Rogan didn't understand what the big deal was as he chugged a Bud Light. Here we are four months, fifteen billion dollars, and 600ish jobs later (more on them in a bit), and Rogan has had a change of heart.
In a recent podcast with Ice Cube, the boycott was discussed. Ice Cube was wondering who owned Bud Light, because it made no sense why the company would make such a dumb decision: "Are they trying to ruin Bud Light? Are they trying to take down some of our most iconic American brands?"
Rogan said the global company knows nothing about how "regular people" act and think. (per Newsweek)
"Take a brand like Bud Light. It's for blue-collar drinking people and they like to watch football and drink Bud Light and then all of a sudden you have this mentally ill person who's just an attention whore."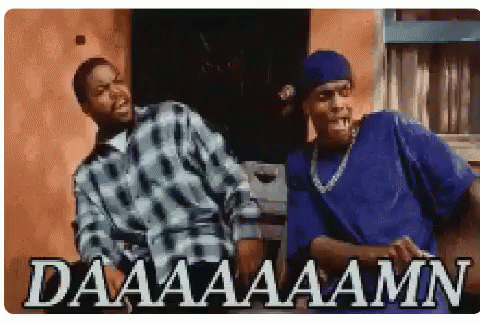 I understand the focus on Dylan. He's the TikTok ingénue and allows corporate media to dismiss any criticism of Bud Light as -phobia. But all he did is answer an email and say, "Sure, I'll do a video with Bud Light. Gimme money." The problem, and what I think are the catalyst for why so many Normie-Americans have found a new beer, are the "fratty and out of touch" comments from disgraced former Bud Light VP of marketing Alissa Heinerscheid. The decision to align with the controversial Mulvaney was based on the disdain the people who run Bud Light have for the people who drink Bud Light.
It's a disdain for their actual customers that has prevented the company from attempting to fix the problem with an apology. Something three months later they still won't do. And now it is costing people jobs.
Two glass bottling plants in Louisiana and North Carolina are shutting down due to a lack of sales. Over six hundred people are out of work, according to WRAL.
"Since April, we've had a couple of machines down," said James Munhall, Journeyman Machine Repair Mechanic. "It was, of course, being pointed towards the Bud Light situation."
WRAL News obtained an internal memo from the Wilson plant manager dated May 18. it says, "Due to slow sales with Anheuser Inbev," two of the factory's production lines would be shutting down. Multiple longtime employees at the Wilson plant say most of their business was making bottles for Budweiser and bud light.
Bud Light's new stunt is to give away free beer for the 4th of July. Giving away free beer for Memorial Day weekend didn't work either.
><><><><><><
Brodigan is Grand Poobah of this here website and when he isn't writing words about things enjoys day drinking, pro-wrestling, and country music. You can find him on the Twitter too.
Facebook doesn't want you reading this post or any others lately. Their algorithm hides our stories and shenanigans as best it can. The best way to stick it to Zuckerface? Sign up for our DAILY EMAIL BLASTS! They can't stop us from delivering our content straight to your inbox. Yet.