Each day we overwhelm your brains with the content you've come to love from the Louder with Crowder Dot Com website.
But Facebook is...you know, Facebook. Their algorithm hides our ranting and raving as best it can. The best way to stick it to Zuckerface?
Sign up for the LWC News Blast! Get your favorite right-wing commentary delivered directly to your inbox!
Watch: Anheuser-Busch CEO gives first interview addressing Dylan Mulvaney controversy by refusing to address it
June 28, 2023
Pro-tip. If you are the CEO of a company with the largest marketing debacle in history, one that cost your company tens of billions of dollars, and agrees to address the controversy on a nationwide television show... if you're not going to address the controversy, don't go on the show. Someone should have told Anheuser-Busch CEO Brendan Whitworth that before appearing on CBS Mornings.
He refused to answer whether the promotional campaign with titface performer Dylan Mulvaney was a mistake. Spoiler: the fact that you have to address it on national television, it was.
There's a big social conversation taking place right now with big brands right in the middle of it. It's not just our industry or Bud Light. It's happening in retail, it's happening in fast food. For us, what we need to understand — deeply understand and appreciate — is the consumer. What they want, what they care about, and what they expect from big brands.
M'kay. So, the reason the social conversation is taking place is because of the Bud Light debacle. What the consumer expects from big brands is to sell us things and otherwise shut up about anything else. Also, more important than the Mulvaney thing was the vice president of Bud Light calling its loyal customers "fratty and out of touch." Once customers realized how much Bud Light hates them, THAT'S when things popped off. The "social conversation" is because executives from Bud Light come from the same ideology as executives from Target, Coca-Cola, and so on.
But back to if there are any regrets about teaming up with a TikTok ingénue who became popular making videos that parodied women. He was asked again if it was a mistake.
Bud Light has supported LGBTQ since 1998. As we said from the beginning, we'll continue to support the communities and organizations we've supported for decades. As we move forward, we'll focus on what we do best, which is brewing great beer for everyone, listening to our consumers, being humble and listen to them … and ultimately make an impact on the communities that we serve.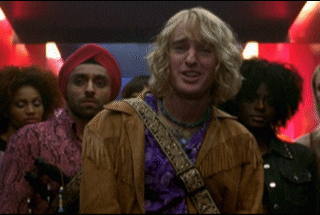 Why even bother giving the interview? One quick glance at Twitter shows it has satisfied no one. The Left is pissed Whitworth didn't take the opportunity to affirm their every political worldview and tell middle America to go f*ck itself. And Bud Light's now former customers, the normal folks in the middle who are tired of companies pandering to the woke Left and shoving it in their faces, still haven't heard four simple words, "Yeah, we f*ck up."
This interview fixed nothing.
><><><><><><
Brodigan is Grand Poobah of this here website and when he isn't writing words about things enjoys day drinking, pro-wrestling, and country music. You can find him on the Twitter too.
Facebook doesn't want you reading this post or any others lately. Their algorithm hides our stories and shenanigans as best it can. The best way to stick it to Zuckerface? Sign up for our DAILY EMAIL BLASTS! They can't stop us from delivering our content straight to your inbox. Yet.