Each day we overwhelm your brains with the content you've come to love from the Louder with Crowder Dot Com website.
But Facebook is...you know, Facebook. Their algorithm hides our ranting and raving as best it can. The best way to stick it to Zuckerface?
Sign up for the LWC News Blast! Get your favorite right-wing commentary delivered directly to your inbox!
the science
Watch: Kids Call on Government to Force Unvaxxed to 'Submit,' Receive Thunderous Applause By Adults
January 22, 2022
Help me out because I don't know if Canada has Child Protective Services. If they do, they need to be called on these kids' parents. It's one thing to raise your children in fear. It's another thing to raise your children to be little snitches and junior authoritarians-in-training. Even more disgusting is this getting applauded by an audience of grown adults.
On a Quebec talk show, two kids were asked what should be done to fellow citizens who make the decision not to get their shots. It's Canada, where they encouraged parents to isolate children from their siblings in their own home. This video shouldn't be surprising. Yet, here we are.
"We should call the police!"
"So like what the government does right now, we should cut everything from them [the unvaxxed] little by little until they submit and get vaccinated."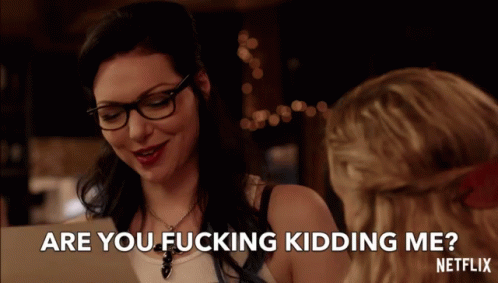 This is just gross. The little girl looks like she is nine years old, and she's calling for the FEDERAL GOVERNMENT to force citizens to submit to the government's will. If your kid even says that while playing make-believe with her Barbies, you're a failure as a parent. And for an audience of alleged adults to encourage this by applauding these two children, it helps to expose the real pandemic. It's not the coronavirus. It's finding out who some of your neighbors were all along, and how easily they can be scared into conceding power to the government.
There's a lot that has been made over what the government's response to the pandemic has done to our young people. Certainly, it's not enough, and the worst parts continue to be ignored. Programming children to turn in their friends and neighbors to the government tops of the list.
The Louder with Crowder Dot Com Website is on Instagram now!Follow us at @lwcnewswire and tell a friend!
The Soviet States of America: How Close Are We? | Louder With Crowderyoutu.be