Each day we overwhelm your brains with the content you've come to love from the Louder with Crowder Dot Com website.
But Facebook is...you know, Facebook. Their algorithm hides our ranting and raving as best it can. The best way to stick it to Zuckerface?
Sign up for the LWC News Blast! Get your favorite right-wing commentary delivered directly to your inbox!
Economy
Watch: Elon Musk Rejects Biden Agenda, Calls Government 'Corporation with a Monopoly on Violence...'
December 07, 2021
Elon Musk has been sharing nuggets of based wisdom on Twitter, less than 280 characters at a time, for a few months. He also mocked a sitting United States Senator for looking like he ejaculated all over himself. It all surrounds Joe Biden's "Build" "Back" "Better" agenda that does none of those things. It does, however, give the people who control Joe Biden more control over the economy than they have now while using successful people like Elon Musk as a boogeyman. As Musk said, when they are done coming for his money they are coming for ours.
Musk had more time to discuss during the Wall Street Journal's CEO Council event, as he told Congress to just throw out BBB. Lots of reasons have to do with Democrats' usual economic illiteracy from never having to make payroll. Musk's main point is, when you took at the debt, the government is basically a giant corporation that loses three billion dollars a year.
"It does not make sense to take the job of capital allocation away from people who have demonstrated great skill in capital allocation..."
People like Elon Musk and other business owners who are an asset to our economy.
"...and give it to an entity that has demonstrated really poor skill in capital allocation. That's the government."
Joe Biden and other career politicians who suckle at that taxpayer's teet while kicking us in the yam bags, and are otherwise in the liability column because of their uselessness. Also, when you think of it, the government is just one big corporation. Isn't that right, Elon?
"The government is essentially a corporation on the levels. The government is basically the biggest corporation, with a monopoly on violence. And where you have no recourse. So how much money do you want to give that entity?"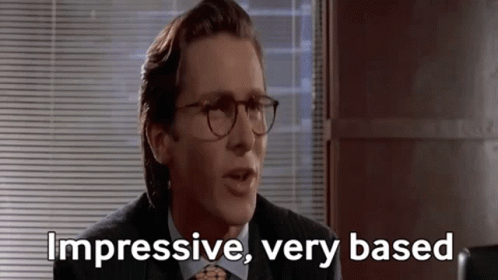 I would like to give the entity no more money than it already has. But that's just me. And Elon Musk. And any American who knows how to math.
Get your content free from Big Tech's filter. Bookmark this website and sign up for our newsletter!
Trevor Noah is Not Completely Dumb for 30 Seconds | Louder With Crowderyoutu.be