Each day we overwhelm your brains with the content you've come to love from the Louder with Crowder Dot Com website.
But Facebook is...you know, Facebook. Their algorithm hides our ranting and raving as best it can. The best way to stick it to Zuckerface?
Sign up for the LWC News Blast! Get your favorite right-wing commentary delivered directly to your inbox!
Comedy
Dave Chappelle Does Surprise Set at Kevin Hart Show Where He Blasts Media, Wishes His Attacker Gets Monkeypox
July 24, 2022
There is one key reason why you can never cancel Dave Chappelle, other than the fact that he's Dave Chappelle. Even as the biggest comedian in the game, the dude will show up anywhere to do a surprise set. It could be in a park on a soap box. It could be at your local club. Or it could be as the surprise opening act for a Kevin Hart-Chris Rock concert at Madison Square Garden.
Legit surprise, too. They just flashed a giant "C" on the screen like he's the comedy Batman.
The Hollywood Reporter offered a review of his surprise set, where Chappelle did what most comedians do and told humorous tales about his life. Only while other comedians' lives may entail stories of arguing over a parking spot or their kid shoving a grilled cheese in the air conditioner for some reason, Chappelle's life entails getting canceled from Prince's club and being attacked on stage. You'll be happy to know in the case of the former, Dave is doing just fine.
The latter was where things got interesting because Chappelle accused the New York Post of "putting words in the man's mouth, urging the man to say he was triggered by Chappelle's material." The attacker told the Post he was angry about Chappelle's "-phobic" jokes and was inspired to attack him by Will Smith attacking Chris Rock. Chappelle says that can't be true because when he talked to his attacker, the guy sounded more like this:
Or maybe more like this: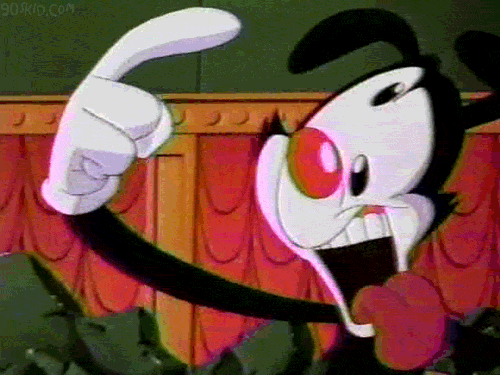 Chappelle then jokes that he wouldn't mind it if his attacker caught the monkeypox while he is in jail. Not a lethal case of monkeypox, mind you. Just enough for "his ass should itch for four to six weeks." We here at the Louder with Crowder Dot Com website believe that to be fair.
Side note about Dave opening up for Kevin Hart and Chris Rock: Hart tells a great story about Chappelle, wherein he and Chris Rock were at a club watching each other's sets. As they were comparing notes, Chappelle walked in out of the blue and got on stage. Hart and Rock looked at each other and threw their notes away because Chappelle made them look like they had no business doing comedy.
The Louder with Crowder Dot Com Website is on Instagram now!Follow us at @lwcnewswire and tell a friend!
OUTCRY Over Dave Chappelle's SURPRISE APPEARANCE With John Mulaney | Louder With Crowderyoutu.be