Each day we overwhelm your brains with the content you've come to love from the Louder with Crowder Dot Com website.
But Facebook is...you know, Facebook. Their algorithm hides our ranting and raving as best it can. The best way to stick it to Zuckerface?
Sign up for the LWC News Blast! Get your favorite right-wing commentary delivered directly to your inbox!
Woke Culture
Comedian Exposes What Liberals Really 'Teach' Your Kids with Critical Race Theory
June 06, 2021
Critical Race Theory is the latest front in our ongoing culture wars. Fought via angry parents yelling at school boards that they don't want their kids learning it. There are adults in this country who are of the belief we SHOULDN'T teach children their skin color is the most important thing about them, and that others should be judged solely by the color of theirs. The "content of their character" being literal white supremacy or something. But has anyone ever sat through a class of children being taught CRT to see what it's actually all about? JP Sears did, and he filed this report.
The Horror of Teaching Critical Race Theory to Kidsyoutu.be
Critical Race Theory is a movement that seeks to bring together racial unity by creating more racial division. Racism is always present. That's why you need to look for it critically.

Your skin color defines you as a person. Just like how when you see a hot model on Instagram, her looks define HER as a person. That's all she is: hot and dumb. Except with critical race theory, we go even more superficial than that and say she's not only hot and dumb. She's even less than that. She's white.
I feel like we're still missing an important component.
Critical Race Theory has its roots in Marxism, where you use hatred to divide a society so that others in power can more easily control the population. Now while calling Critical Race Theory "Marxism in its purest form" is accurate, it's a hard sell because a lot of people know what marxism is.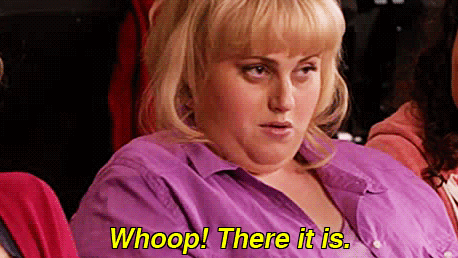 I do question how many people actually know what Marxism is. People barely know who the Marx Brothers are. Just saying, even though it's in black & white Duck Soup still holds up as a movie today. Also, "black & white" is what movies were filmed in before they figured out how to film in color, and is NOT a race thing. Though dollars to donuts say Robin DiAngelo is working on a new book as we speak.
For those who know what Marxism is, it would make sense for Marxists to no longer call Marxism "Marxism." Marketing 101 says when your brand is failing, rebrand it as something else. Hence new brands like "Critical Race Theory" and "Black Lives Matter" and "The Biden Administration."
Looking for a fashionable way to support Louder with Crowder? Get your swag at Crowdershop today!
Dave's Robot "Friend" RUINS The Show | Louder With Crowderyoutu.be