Each day we overwhelm your brains with the content you've come to love from the Louder with Crowder Dot Com website.
But Facebook is...you know, Facebook. Their algorithm hides our ranting and raving as best it can. The best way to stick it to Zuckerface?
Sign up for the LWC News Blast! Get your favorite right-wing commentary delivered directly to your inbox!
Dad from Viral Anti-CRT Video Speaks Out: Parents Need to WAKE UP and Fight Back
June 03, 2021
We've seen a number of videos with parents speaking out against critical race theory. None took over the internet as much as this one with Kory Yeshua and his daughter Royalty. I'm sure much to Royalty's delight. As my nine- and four-year-old YouTube hopefuls can attest to, going viral is a pretty big deal! Kory made the video with Royalty out of concern about what they want to "teach" our children, and the young age they want to start doing so. His message is simple: Parents need to wake up!
Dad and daughter duo push back against Critical Race Theoryyoutu.be
If parents aren't standing up and fighting back — going to the school board meetings and speaking up for their kids — things will get worse. That's why I made the video I made. I want people to wake up to what's really going on. They're trying to brainwash our children.
One of the few benefits of Americans being locked in their homes for a year is that they've had less to distract them from what's really going on. We've seen an increase of parents letting the school board know how much they suck. Before that, people were too busy to even know there were meetings. The fifteen months after "15 Days to Flatten the Curve" opened A LOT of people's eyes.
I want young black children to know that no matter what you go through or where you've been, you can overcome. I want young white children to know that you are not racist because of the color of your skin. And teaching that is in itself racist.
Contrast that with Joe Biden, who wants black people to think they can't use the internet or hire an accountant without his spoiled mayonnaise-looking ass's help.
That doesn't mean kids won't run against people who are bigoted in some way, but you have to teach your children that those are just ignorant people. We're always going to have ignorant people in the world. But you can instill in your child morals and you show them how to treat people.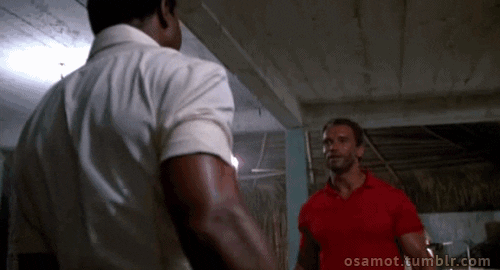 The part that makes you really stabby is the fact that nothing Kory says is controversial. Or, it shouldn't be. It used to not be. "Don't judge people by their skin color" was Don't Be a Dick 101. Now not judging someone by their skin color makes you the asshole. For no other reason than the radical left in this country says so. "Not seeing race" gets in the way of progressives dividing us by race. They used to just do it to adults. Now they want to come after your kids to divide them.
They can only get away with it if people let them. And there are more of us. Never forge that.
Get your content free from Big Tech's filter. Bookmark this website and sign up for our newsletter!
CONFIRMED! Leftist-Savior Fauci COLLUDED With Big Tech! | Louder With Crowderyoutu.be