That Hysterical Cop Who Mocked LeBron James? Haters Are Getting Him in Trouble
April 29, 2021
You most likely started your week with a chuckle watching this video. The latest viral TikTok star was a police officer having a fictional phone call with LeBron James. To refresh your memory:
This is Deputy Marshal Silvester of the Bellevue Marshal's Office, Bellevue, Idaho. How do we know this name? Because humorless imbeciles are trying to get Silvester in trouble. So much so that the Marshal's Office had to address the matter on Facebook.
The Bellevue Marshal's Office is aware of the extreme controversy regarding Deputy Marshal Silvester's viral TikTok. The statements made do NOT represent the Bellevue Marshal's Office. The Bellevue Marshal's Office always demands that our Deputies engage with our citizens in a friendly and professional manner. This is NOT how we expect our Deputies to act on duty or use city time.
This is a personnel issue that is being dealt with internally. We would like to thank everyone that took the time to reach out to us. We greatly value our relationship within our wonderful community.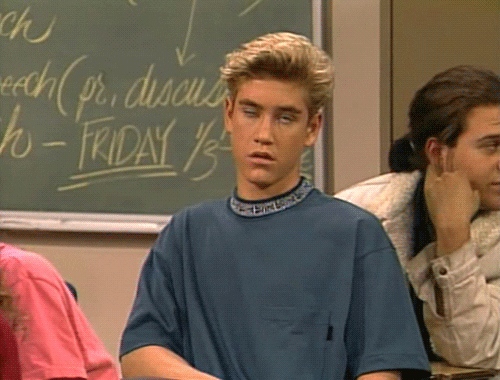 Set aside the fact it might not be a good idea to shoot a TikTok video while in uniform and on patrol. We can all agree that might not have been the smartest decision. But I have a hard time believing it's the wonderful community — in IDAHO — who are the ones blowing up the phones with their granny panties lodged up the orifice they view the world through. If anyone thought to check the caller ID, they'd most likely find a lot of calls from the Park Slope and/or Palo Alto areas. Not the Bellevue area. Or any Idaho area.
This video is only offensive for one of two reasons. The first is that you're a sanctimonious, anti-cop, pro-Marxist nincompoop. The kind of specimen who is either responsible for or the victim of all the gaslighting of police officers that goes on. The other reason would be that the video wasn't a joke. And Marshal Silvester really thought he needed to get LeBron James' permission to proceed. Not that I wouldn't put it past a leftist congressman to make calling LeBron a provision of the George Floyd policing bill. But option B is highly unlikely.
There's also a third and most likely option. The matter "being handled internally" is Marshal Silvester having to write 100 times "I will not TikTok on duty" and buy the switchboard operator flowers to make up for the phone calls. And this Facebook post was just to humor people. Silvester's supervisors may not be able to say so out loud. But you know they were laughing as hard as the rest of us.
Get your content free from Big Tech's filter. Bookmark this website and sign up for our newsletter!
Calling Out Biden's BLATANT Lying About The Trump Economy & Taxes! | Louder With Crowderyoutu.be