Each day we overwhelm your brains with the content you've come to love from the Louder with Crowder Dot Com website.
But Facebook is...you know, Facebook. Their algorithm hides our ranting and raving as best it can. The best way to stick it to Zuckerface?
Sign up for the LWC News Blast! Get your favorite right-wing commentary delivered directly to your inbox!
joe biden
Joe Biden: Black Entrepreneurs Can't Hire Lawyers and Accountants Without My Help
June 02, 2021
Joe Biden's way to unite our country is to divide us more by race any chance he gets. Pointing out how horrible and racist this country has always been is the cornerstone of his agenda. Left unsaid is the fact that Biden has been involved in national politics for close to fifty years, as a U.S. senator and as the vice president of our first-ever African-American president. If this country has always been racist as Biden Democrats claim it is, it makes you wonder why he hasn't done anything about it before now.
It could be because, like most of his colleagues, Biden is guilty of white-liberal privilege. Where white liberals believe minorities in this country can't survive on their own without white liberal help. Or, they only claim as such because the division is the only way they can push their agenda. It depends on how cynical you feel like being. If I was a young minority hearing my president imply I couldn't hire a lawyer or account without him helping me, I'd feel pretty cynical.
BIDEN: "...young black entrepreneurs are just as capable of succeeding given the chance as white entrepreneurs are, but they don't have lawyers, they don't have accountants..." pic.twitter.com/uaVQO6vPeN
— Townhall.com (@townhallcom) June 1, 2021
The data shows young black entrepreneurs are just as capable of succeeding given the chance as white entrepreneurs are.
Joe Biden needs data to show him black people are just as capable as white people. As opposed to just not being a racist douche who thinks black people can't succeed without his white help. Also, all entrepreneurs regardless of skin color make their own chances. It's what makes them entrepreneurs. Though I guess we should be impressed Biden was even able to pronounce "entrepreneurs."
But they don't have lawyers. They don't have accountants.
This is the same person who thinks minorities don't know how to use the internet. It's not surprising he thinks minorities can't look up and hire lawyers and accountants on their own.
But they have great ideas.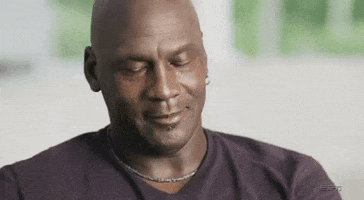 Only a white liberal has the ego to think saying so is some profound statement. In Biden's mind, the American people don't think African-Americans have good ideas without him telling them so. This is the view the president of the United States has toward the American people. This is the guy American elected because, if nothing else, at least he doesn't tweet mean.
Get your content free from Big Tech's filter. Bookmark this website and sign up for our newsletter!
I'm Back...And HELL'S COMING WITH ME! | Louder with Crowderyoutu.be