Each day we overwhelm your brains with the content you've come to love from the Louder with Crowder Dot Com website.
But Facebook is...you know, Facebook. Their algorithm hides our ranting and raving as best it can. The best way to stick it to Zuckerface?
Sign up for the LWC News Blast! Get your favorite right-wing commentary delivered directly to your inbox!
Charles Barkley's Upset He Can't Mention 'Big Ol' San Antonio Women' Anymore, But His Point About Cancel Culture is Important
June 15, 2021
Charles Barkley was known for being a great basketball player. Lately, he's known as someone who if he feels like saying something, he doesn't give a f*ck what you think. It could be a serious social issue. It could just be him finally making Shaq laugh so hard that he pees his pants. I wish I found anything as funny as Shaq finds Charles Barkley.
You can imagine the commentator has no patience for people looking to complain about you having the slightest bit of fun. Barkley sums up the problem of cancel culture in four simple words: our bosses are cowards.
They won't let me talk about San Antonio anymore. When I'm always talking about them big ol' women down in San Antonio? ONE lady wrote an article. First, I didn't call anyone personally fat in San Antonio, I was joking around. We've been having fun with this for fifteen years, and when we go to San Antonio the people are having a blast with it. But because of this one lady ...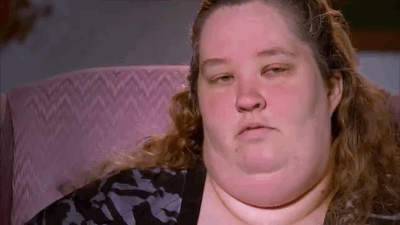 This is the bigger problem, and it's not fighting for your right to make fun of fat women. No one seems to realize, to echo a buddy of mine, the people who want to cancel you have NEVER paid for your work. They aren't your fans. They aren't the people who help you support your family or have helped you grow your career. They are miserable individuals who don't like you to begin with if they even knew who you were at all. To a lot of these perma-offended woke sh*tc*nts, you're just the name they saw trending on Twitter.
Charles Barkley and Inside the NBA's FANS are in on the joke. They find it funny. They know it's coming from a place of love. That includes people from San Antonio who might be classified as "big 'ol women." One humorless scold wrote a blog post, and that's who the cowards want to pander to.
Brands need to grow a set and start telling these people to shut the f*ck up. A handful of random idiots spending too much time on Twitter should not hold so much power over your art, or your jokes, or your thoughts. "If you don't like it, don't watch it." It was good enough when it was used against conservatives in the '80s. It's good enough to use against faux-woke progressive assclowns in 2021.
Looking for a fashionable way to support Louder with Crowder? Get your swag at Crowdershop today!
CAUGHT! Crowder Catches NPR Secretly Pushing Racist Narrative... | Louder With Crowderyoutu.be