Each day we overwhelm your brains with the content you've come to love from the Louder with Crowder Dot Com website.
But Facebook is...you know, Facebook. Their algorithm hides our ranting and raving as best it can. The best way to stick it to Zuckerface?
Sign up for the LWC News Blast! Get your favorite right-wing commentary delivered directly to your inbox!
Comedy
Charles Barkley Debuts New Term for Women Guaranteed to Outrage Humorous Scolds
July 07, 2021
Charles Barkley is a national treasure. One that must be protected at all costs. Or, at least until he gets Shaq to laugh so hard he pees his pants. Barkley made news recently speaking out about cancel culture. His bosses told him he couldn't talk about those big ol' San Antonio women anymore because one complained. One woman. I don't know if she is big, old, or from San Antonio.
I do wonder if that woman has an issue with Barkley's newest term of endearment: "cougars."
Charles Barkley Calls Boss A Cougar, Wants Shaq Dead, and is NOT Sentimental About Season Endingyoutu.be
"You don't usually see a cougar that's not the wild."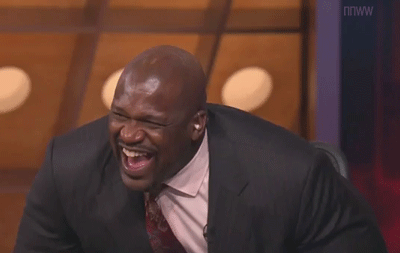 A "cougar" is an affectionate name for a woman over a certain age who is, as the kids say, fine as hell. The cougar in question is Barkley's boss, Turner Senior VP Tara August, as she was wishing Marv Albert well in retirement. No word on if she's one of the bosses who told Barkley he couldn't talk about them big 'ol San Antonio women anymore.
August wasn't the only cougar Barkley spotted this week.
Charles Barkley says he met a couple "cougars" last night! Funny!youtu.be
God bless you, Charles Barkley. We need more people in sports and entertainment who just simply don't give a f***. If it's funny, Charles will say it. If you're a humorous scold, his ass is there for smooching.
Charles Barkley needs to be protected at all costs. At least until Dave Portnoy finally gets to sign him to Barstool. If it happens and El Pres DOESN'T throw Barkley a signing event in San Antonio, I'll be disappointed.
Looking for a fashionable way to support Louder with Crowder? Get your swag at Crowdershop today!
Classic TOON! Seth Rogan & James Franco Are IDIOTS! | Louder With Crowderyoutu.be