Each day we overwhelm your brains with the content you've come to love from the Louder with Crowder Dot Com website.
But Facebook is...you know, Facebook. Their algorithm hides our ranting and raving as best it can. The best way to stick it to Zuckerface?
Sign up for the LWC News Blast! Get your favorite right-wing commentary delivered directly to your inbox!
cancel culture
Liberals Wanna Cancel Marilyn Monroe Now Over Statue Showing Off Her Butt
June 18, 2021
Marilyn Monroe is famous for a number of things. Being one of the first Hollywood megastars. Inspiring an Elton John song. Getting passed around between John and Bobby Kennedy. Also, having wind blow up her skirt and acting coy about it. That last part has miserable California progressive dinkuses upset. What's called the "Forever Marilyn" statue is returning to Palm Springs, California. And the feminists are big mad about it.
To make sure you youngbloods are on the same page, the "sexist, exploitive, and misogynistic" statue is of one of the most iconic movie scenes in American cinema. So iconic, you know the scene and not the movie. I just found out it's from "The Seven Year Itch" as I searched for this video:
The Seven Year Itch (4/5) Movie CLIP - A Delicious Breeze (1955) HDyoutu.be
In the '50s, that was shocking. Now it's just another tweens TikTok video. It's something that has been memorialized with statues, monuments, displays, sculptures, likenesses, and effigies for more than half a century. But it's 2021 now, and all it takes is a handful of idiots complaining to start the cancellation project. Over fifty years of some version of this very statue, and it's now time for a #MeTooMarilyn protest.
🚩Sunday June 20th. Palm Springs at 6pm. We will protest against this 26 foot tall "Forever Marilyn" statue that promotes sexist, exploitive, and misogynistic values.
📍 WHERE: Museum Way between Museum Drive and Belardo, Downtown Palm Springs#metoomarilyn pic.twitter.com/krNxwNZBZj
— Women's March Inland Empire (@WomensMarchIE) June 17, 2021
"It is sexist, exploitive, and misogynistic. Even in death, Marilyn has no peace. We are demanding the statue be moved. #metoomarilyn has no place in Palm Springs."

"It's blatantly sexist. It forces people almost to upskirt."

"[The statue] is designed for viewers to walk in between the legs, look up her dress and snap a picture of her crotch or buttocks for fun.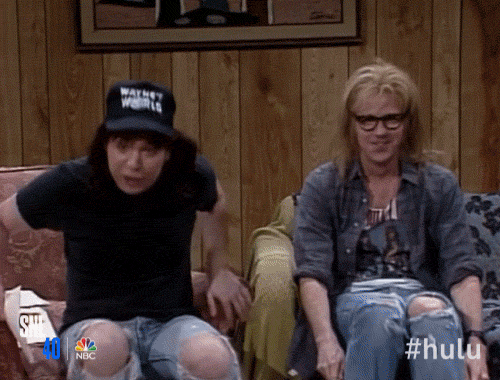 So if you're a miserable person without much of a life, or a bored leftist who hasn't whined about an inanimate object for a while, come on down to the Forever Marilyn museum and have your voices heard! While the rest of us point at you and laugh. Because your period panties are in a wad over a statue.
The irony lost in all this is that if you're a big enough progressive to be this upset over getting mooned by Marilyn, you're probably also some who lives by her mantra "if you can't handle me at my worst, you don't deserve me at my best." No woman who thinks that ever has "a best."
Looking for a fashionable way to support Louder with Crowder? Get your swag at Crowdershop today!
Thanks Feminism! Megan Rapinoe RUINS Victoria's Secret | Louder With Crowderyoutu.be