Each day we overwhelm your brains with the content you've come to love from the Louder with Crowder Dot Com website.
But Facebook is...you know, Facebook. Their algorithm hides our ranting and raving as best it can. The best way to stick it to Zuckerface?
Sign up for the LWC News Blast! Get your favorite right-wing commentary delivered directly to your inbox!
Megyn Kelly Shares Shocking Story: Her Sons' School Taught Third Graders About Chopping Off Their Genitals
October 21, 2021
EDITOR'S NOTE: This was a year ago. Think about how far and how much more extreme things have gotten since then.
Megyn Kelly announced earlier this year she pulled her sons from their school when the school went too woke. On an episode of The Megyn Kelly Show, she gave more details just HOW woke. It centers around a transgender education program. Let me start by attempting to find common ground. I realize schools have gotten more liberal than when I was a lad. If "educators" wanted to celebrate the contributions from beautiful and brave community members like Four-Star Admiral Doctor Assistant Secretary Rachel Levine and Olympic loser Laurel Hubbard, whatever.
The Kelly kid's school was teaching third graders about taking puberty blockers and having their penises chopped off. (h/t The Right Scoop)
Vaccine Mandates, Supply Chain Crisis, and CRT in Schools, with Eric Bolling and Ramona Bessingeryoutu.be
"One of our fellow parents, a man, raised his hand and said, 'Why did my son come home' — these are third graders, 8- and 9-year-olds — 'Why did my son come home and asks if it's true that he can take a pill to prevent puberty, and then, when he turns 18, he can have his penis chopped off if he wants to become a woman?'"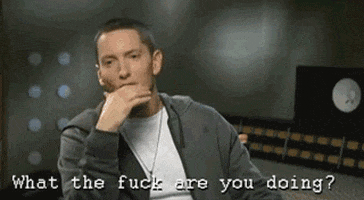 When I was in the fifth grade and we were being taught about the birds and the bees (that's an old-timey expression for sex stuff) in health class, they screened the video we'd be watching for parents. Parents were allowed to ask questions and decide if they wanted us to see the video. In fifth grade, many of us were just discovering some of the functions our dingly dangly had other than peeing. This was the bygone era of the 80s. When we managed to have a seventy-plus-year-old president who WASN'T a national embarrassment. Though the Senator from Delaware still was.
In 2021, they are teaching third graders about stopping puberty from happening and chopping off their balls. Worse, the schools think there is something wrong with YOU if you have a problem with it. And then wonder why so many parents are homeschooling.
Get your content free from Big Tech's filter. Bookmark this website and sign up for our newsletter!