Caitlyn Jenner's Not Done Triggering Liberals: '100% Pro-Police,' 'Very Hard on Rioters'
May 06, 2021
I guess after George Takei kicked her out of the community, Caitlyn Jenner decided to go completely balls to the wall. The gubernatorial candidate appeared on Hannity. Besides doubling down on supporting girls' sports and explaining how much Gavin Newsom sucks at life, she decided to trigger leftists even more better than before.
Jenner is pro-cop and anti-riot. Yes, in California.
Caitlyn Jenner: I am 100% behind our police forceyoutu.be
I am 100% behind our police force. Every place I go. If I'm driving and I see a cop, I'll give them a thumbs up. If they're sitting there, I'll pull up and say "Thank you for your service. This citizen appreciates what you do." I 100% support our police force.

I would be very tough on rioting. Using as many forces as I have to stop the rioting, protect the citizens and the businesses of this community. I think that's extremely important. The National Guard, whatever we need to keep peace.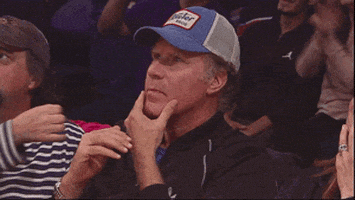 Watching Caitlyn speak, this is where my former political consultant brain takes control from my current conservative blogger brain. Caitlyn is saying all the things conservatives want a blue-state gubernatorial candidate have the testicular fortitude to say. I'm with many of you fist-pumping at these clips, even if just to revel in the schadenfreude of leftist sore heinies. But she looks waaaaaaay too rehearsed saying them. My ears hear agreeable talking points. My eyes see someone who was handed a briefing document and told "these are all your opinions now."
However, if I'm right about this BUT that briefing document is based on data that these positions are supported by Californians, that makes things very interesting. Here's a secret about blue states: It's just a handful of cities that turn the state commie. Blue states actually have tons of voters who range from centrist to conservative. People who agree with everything Jenner has been saying this week. The rub is finding statewide candidates who have a) the money and b) the name ID to campaign throughout the state. Caitlyn has both of those things.
If she actually believes the words coming out of her mouth as well, California could be looking at its first female governor. Hey, stranger things have happened. Just ask Governor Kindergarten Cop.
Get your content free from Big Tech's filter. Bookmark this website and sign up for our newsletter!
Would Caitlyn Jenner Improve California? | Louder With Crowderyoutu.be