Caitlyn Jenner Releases First Ad for Governor, Blasts Government Turning California Into a S***hole
May 04, 2021
She hasn't made her position on the Second Amendment clear, but Caitlyn Jenner made her gubernatorial campaign official with guns a'blazin'! The candidate released her debut ad, the second-best video she's been a part of this week. Jenner is seen gazing out upon the California hills. Intercut with images of homeless encampments, crime, fire, and a ridiculous number of hypodermic needs. And that's before getting into the government shutdowns. California has turned into a sh!thole, something I'm sure most of us agree with. California has destroyed the American dream because the government has taken over every aspect of our lives. Left unsaid? The government for decades has been run entirely by commie-loving Democrats. Or, Democrat-loving commies. Those are the people whose policies have destroyed California.
Either way, it's a decent ad.
Caitlyn For Californiayoutu.be
Yet career politicians and their policies have destroyed [the American] dream. It's been locked away. Closed. Shuttered. Left in the dark. Burned down.

The government is now involved in every part of our lives. They've taken our money. Our jobs. And our freedom.

California needs a compassionate disruptor.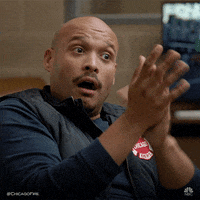 Oh. My. God, you guys! "Compassionate disruptor" is totally the new "compassionate conservative!"
There were also images of Jenner winning the Olympics when she went by the name "Bruce." Plus plenty of stock footage of "Californians" who have been "suffering" under the pandemic. An odd creative decision because there are plenty of actual Californians who actually have been suffering who could have appeared. But far be it from me to get in the way of a media consultant and their "points."
Look, it's a decent ad that if any other candidate ran it would be powerful. Caitlyn Jenner just looks like an inauthentic reality show star. Which, since it's California, pretty much makes her the front-runner. A front-runner I would still vote for over Gavin Newsom.
Looking for a fashionable way to support Louder with Crowder? Get your swag at Crowdershop today!
DEGENERATE! Has Liberalism Gone Too Far? | Louder With Crowderyoutu.be