Oh My! George Takei Kicked Caitlyn Jenner Out of the LGBTQ Community
May 05, 2021
When the beautiful and brave Caitlyn Jenner came out in support of commonsense girls' sports reform, you had to assume the left would be triggered. I did not think they'd be "kick Caitlyn out of the LGBTQ community" pissed off. Butt George Takei has been known to be extra bitchy when someone has a different opinion than him. Sulu is big mad over Caitlyn.
Caitlyn Jenner is no friend of the LGBTQ community. Don't call her an actvist. She's a menace.
Allow me to be more precise with my language. Since Facebook can be just snippy as George. Takei didn't literally kick Catyln out of the community. That would be impossible to do. George Takei, as far as I know, doesn't have the authority to do so. I was speaking in metaphor. When someone calls you "no friend" and a "menace," it's reasonable to think you are no longer welcome. Pro-trans Caitlyn Jenner defending girls' sports may be similar to pro-abortion Nancy Pelosi taking holy communion. Though the LGBTQ community is more rigid in its religious doctrine. Takei can't actually kick Caitlyn out, but his message is clear.
Where the humor comes in is as more and more people hosting the Caitlyn Jenner Is Over party discover that the Internet is forever.
Welcome to the party, Caitlyn Jenner. You're stunning inside and out.

This soldier said it all here. Caitlyn is amazing.
Soldier? Really?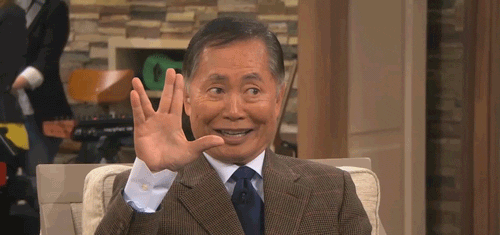 It's remarkable. Leftists carry on about how courageous and stunning you are when they assume you have the same opinion as them on anything. Disagree on any single issue, and they suddenly have no use for you. Caitlyn Jenner was the cat's pajamas when she provided progressives an excuse to signal their virtue. Everyone celebrated when she dropped a deuce in Donald Trump's bathroom.
Yet she answers a question from a TMZ implying that there is a single issue she disagrees on, and she might as well go back to calling herself "Bruce." Much inclusive. Very tolerence.
Looking for a fashionable way to support Louder with Crowder? Get your swag at Crowdershop today!
LIBERAL PRIVILEGE: Joy Behar MISGENDERS Caitlyn Jenner... Nobody Cares! | Louder With Crowderyoutu.be