Each day we overwhelm your brains with the content you've come to love from the Louder with Crowder Dot Com website.
But Facebook is...you know, Facebook. Their algorithm hides our ranting and raving as best it can. The best way to stick it to Zuckerface?
Sign up for the LWC News Blast! Get your favorite right-wing commentary delivered directly to your inbox!
the science
Rep. AOC Shares Photo Essay Detailing How She Survived the Omicron
January 17, 2022
Great news, people. If you are a regular reader of the Louder with Crowder Dot Com website, I'm sure you were shocked and awed when it was announced social media influencer Rep. AOC caught the 'rona. She was last seen removing her mask in New York City after spending a few days in sunny Miami. NYC has strict mask and vax mandates, so the science dictates that Rep. AOC most likely caught the virus when she showed her face in the airport parking lot. Well, I have good news to report. Rep. AOC survived the 'rona and is feeling better!
The social media influencer took Instagram to detail her struggle and heroic recovery.
To illustrate how sick she was, Rep. AOC posed for a photo with a blank and a dog.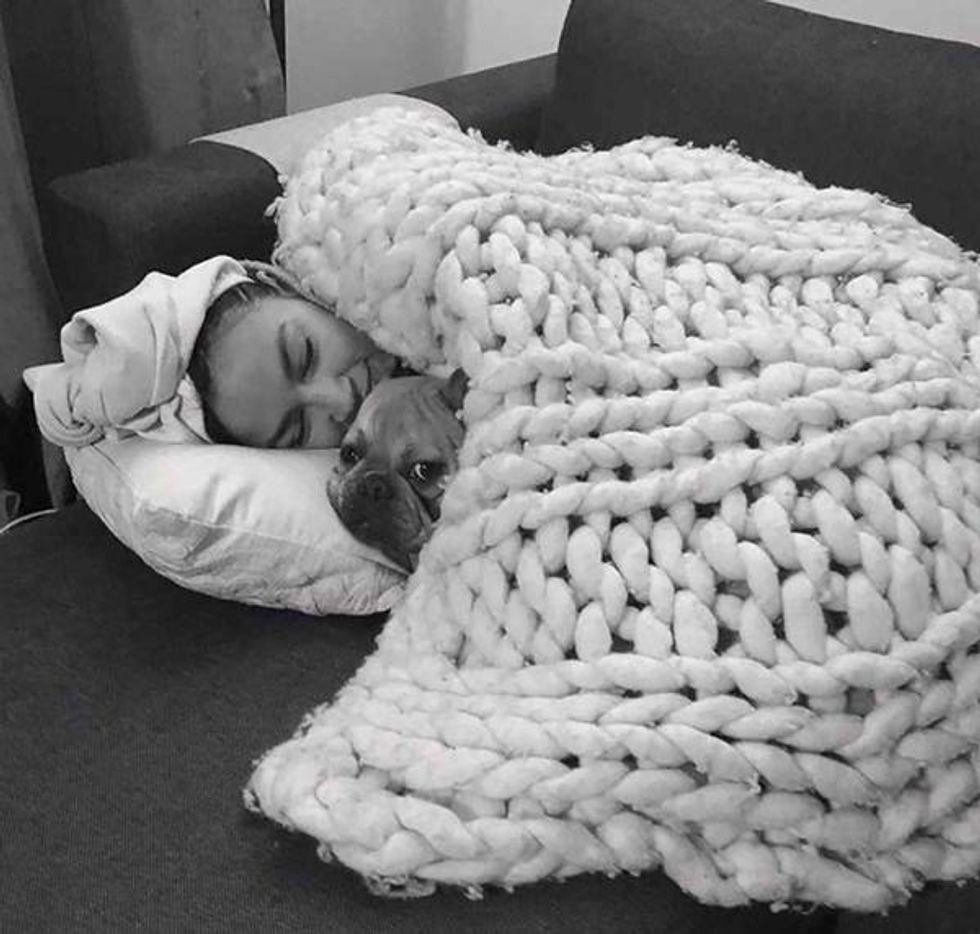 Rep. AOC said one thing that was concerning, leaving people to wonder if the ordeal has turned the social media influencer into an "science" denier. As you and I know, we must all follow the science as defined by the CDC. Recently, "the science" told the CDC that if you received all three of your shots, you were okay after five days. Rep. AOC called that sociopathic, saying quote "The idea of forcing people to work just 5 days after symptoms start is sociopathic and 100% informed by a culture that accepts sacrificing human lives for profit margins as a fair trade." It's good to see her taking the opportunity to politicize things. But the CDC says five days, and Rep. AOC says that sociopathic, so that means she thinks the CDC is sociopathic. And that would be anti-science. I hope after she opens the window and gets some fresh air she'll come to her sense.
I'm just glad she will be, hopefully, back to her side hustle as a member of Congress soon. Joe Biden has been left out there saying dumb things and accusing people who disagree with him of being evil all by himself. He could use some backup.
Get your content free from Big Tech's filter. Bookmark this website and sign up for our newsletter!
BASED Dana White Defends Rogan Against Media GESTAPO | Louder With Crowderyoutu.be