Team DeSantis Launches Brilliant 'Lockdown Libs Tour' Trolling Pro-Lockdown Hypocrites Like Rep. AOC
January 11, 2022
To liberals, Ron DeSantis is Cobra Commander, Voldemort, and a proctologist with cold hands all rolled into one. They hate everything about "America's Governor." He represents common sense, freedom, and giving Anthony Fauci an atomic wedgie before stuffing him into a locker. Yet, while they hate DeSantis with the fire of a thousand suns, and while their states invent new and exciting COVID restrictions, they love Florida's freedom.
So far, we've seen politicians like Congressman Eric Swalwell visiting, news-based content creators like Don Lemon, and social media influencers like Rep. AOC. Side note: Poor Rep. AOC caught the 'rona as soon as she came back to New York City. Everyone on the left attacks Ron DeSantis' anti-lockdown behavior by accusing him of killing people. Yet they all enjoy the sun on their faces and the freedom to walk around sans mask or face shield. Team DeSantis, in the name of bipartisanship and finding common ground, would like to welcome these hypocritical liberals with the Lockdown Libs Tour!
As far as t-shirts go, this one is pretty snazzy.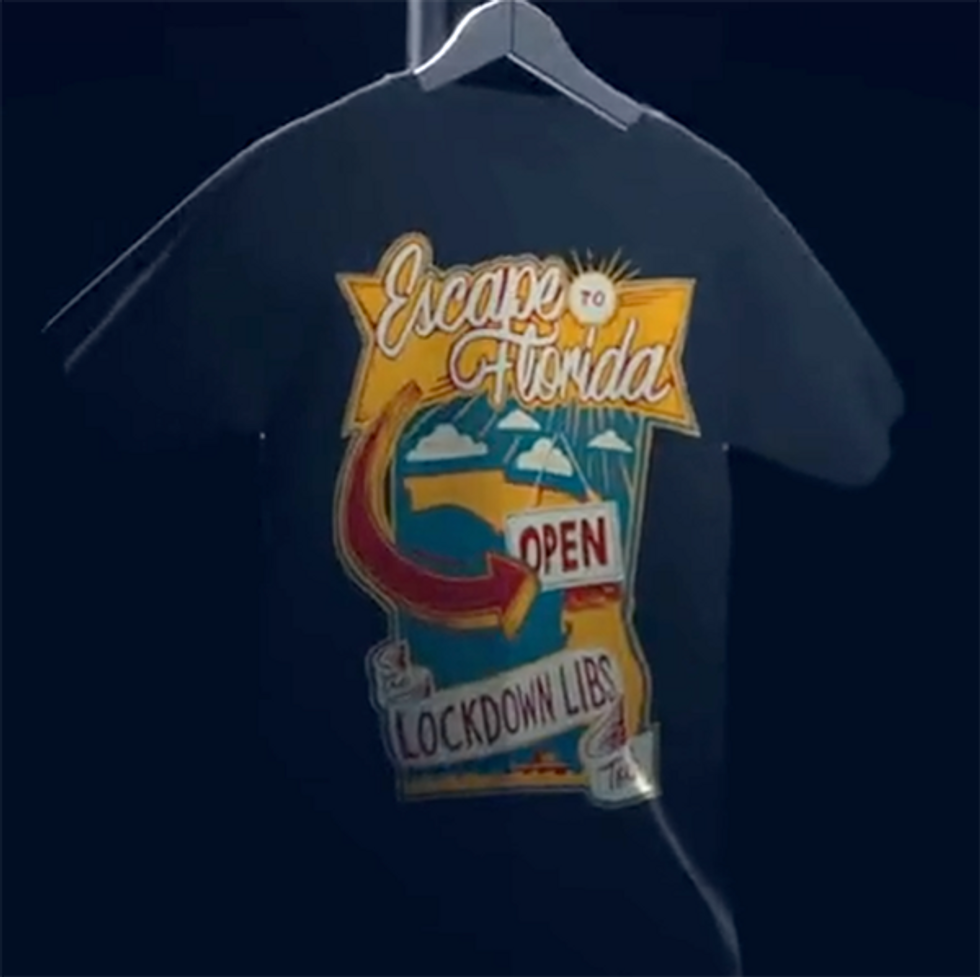 I give this a solid 9/10 for trolling. They know their audience of right-wing rabble-rousers and cats like me who jones for that sweet, sweet content. They know how easy it is to trigger their opponents. And the video is mainstream enough that if any apolitical normies see it, they'll say, "Hey, this is pretty cool." It's the second most badass commercial I've seen today. This is the firstfirst.
Get your content free from Big Tech's filter. Bookmark this website and sign up for our newsletter!
Crowder Reacts LIVE to Rand Paul OWNING Dr. Fauci! | Louder With Crowderyoutu.be