Each day we overwhelm your brains with the content you've come to love from the Louder with Crowder Dot Com website.
But Facebook is...you know, Facebook. Their algorithm hides our ranting and raving as best it can. The best way to stick it to Zuckerface?
Sign up for the LWC News Blast! Get your favorite right-wing commentary delivered directly to your inbox!
Hollywood
Amber Heard's PR Guru, Hired to Paint Johnny Depp as Drunk Abuser, Has Two DUIs and an Alleged #MeToo Problem
May 16, 2022
Amber Heard fired her PR team at the beginning of the month. She may be firing her new PR team, which is having a PR problem of its own. Daily Mail reports David Shane, the PR guru Heard hired to paint ex-husband Johnny Depp as a drunk abuser, has his own alleged problems with alcohol and abuse.
Depp is suing his ex-wife for defamation to the tune of $50 million. Heard fired her original PR team because, after Depp's testimony, Heard was made to look like the villain and a lunatic. The villainy came from leaked audio showing Heard mock Depp as an abuse victim, saying no one will believe him as she admitted that she hit him. The lunacy comes from the revelation she pooped in their bed. New PR guru David Shane was supposed to fix things. He was supposed to turn Heard into the victim and paint Depp as a binge drinking abuser.
Instead, Daily Mail reports that Shane has two DUIs of his own. They also report a woman claims Shane tried to pressure her into sex after meeting on a dating app. Two companies Shane was an executive at allegedly investigated him for sexual harassment claims. And here's the big one:
"His alleged transgressions are so well-known in PR circles that he is nicknamed 'Hurricane Shane' and 'the walking #MeToo case of the PR world,' industry insiders claim."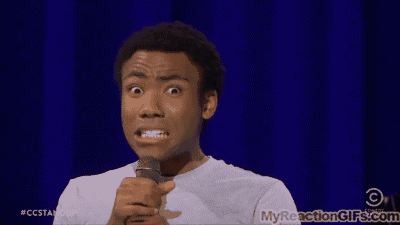 Shane's lawyer told DailyMail.com the allegations were 'false' and a distraction from the defamation case.
The case starts up again Monday with Ms. Heard taking the stand. Two key issues stand out to which Heard needs to respond. One is the fact the ACLU were the ones who wrote the Washington Post article, which sits at the center of the defamation case.
The other is determining once and for if Amber Heard pooped in Johnny Depp's bed. And, if not, whose poop was it, and how did the poop get there.
The Louder with Crowder Dot Com Website is on Instagram now!Follow us at @lwcnewswire and tell a friend!
She Faked WHAT!? Johnny Depp vs. Amber Heard FULL BREAKDOWN | Louder With Crowderyoutu.be