Each day we overwhelm your brains with the content you've come to love from the Louder with Crowder Dot Com website.
But Facebook is...you know, Facebook. Their algorithm hides our ranting and raving as best it can. The best way to stick it to Zuckerface?
Sign up for the LWC News Blast! Get your favorite right-wing commentary delivered directly to your inbox!
crime
ACLU Confesses It Wrote Amber Heard's WaPo Op-Ed That's at the Center of Johnny Depp's Defamation Suit
April 30, 2022
The defamation trial between Johnny Depp and Amber Heard is still going on. The last bombshell revelation was that Elon Musk was shacking up with Heard. We might never know the full truth about it because Musk isn't going to testify. However, ACLU General Counsel did testify, and boy was that a doozy.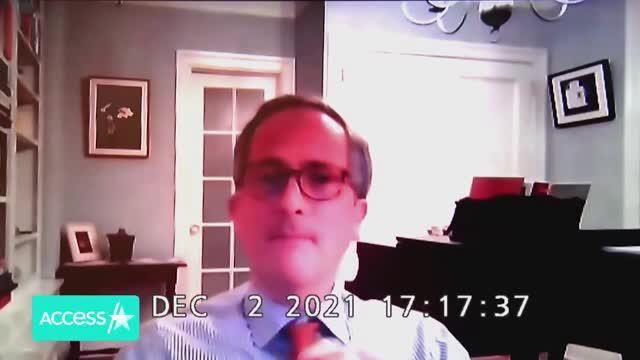 Amber Heard Hasn't Paid Full Pledge Of Divorce Settlement, ACLU Testifies: AIR.TVair.tv
BizPac Review reports that Terence Dougherty, ACLU Chief Operating Officer and General Counsel, testified on Thursday that the organization wrote the Washington Post article, which sits at the center of the defamation case. Then, after the article was written, Heard's lawyers combed through it to "make sure nothing was said in [the article] that puts you [Heard] in jeopardy with your NDA," which was apparently part of the divorce settlement between her and Depp.
But that wasn't all. The ACLU shopped around for her, looking for an outlet that would best suit her, eventually landing on the Washington Post.
In an email to Michael Duffy, an editor at WaPo, ACLU communication team member Stacey Sullivan wrote, "Hey Michael, wondering if we might interest you in an op-ed by Amber Heard 'Who as you may recall was beaten up during her brief marriage to Johnny Depp.'"
And then, in concert with the company, planned the publishing of the article to coincide with the release of Aquaman "to capitalize on the tremendous campaign."
I'm not a lawyer nor do I play one on TV, but I don't think things are looking too good for Amber Heard at this point. Not only is she an abusive sociopath who likes to go #2 in the bed—which would be enough for me to condemn her if I were the judge—but she's also a cynical hag who had an article written by someone else to be published under her name describing what seems like a completely fabricated lie just to amplify her own celebrity.
This is pretty gross. Proving once again that Hollywood elites aren't like normal people. There's something missing there. Souls maybe?
The Louder with Crowder Dot Com Website is on Instagram now!Follow us at @lwcnewswire and tell a friend!
Woman Tries to Fact-Check Crowder on Male Privilege! | Change My Mind Clipswww.youtube.com