Watch: Drew Barrymore is being race shamed for frolicking in the rain. No, really. This is a thing today.
August 26, 2022
We may have reached the most absurd internet outrage in the history of internet outrages. Which, thanks to retweets from both Yashar Ali and Libs of TikTok, things are only going to go downhill from here. Drew Barrymore posted a video on the communist Chinese-owned app TikTok of her frolicking in the rain. Another TikTok user found her clip to be racially insensitive, because... actually, just watch.
If you are confused by what's going on and if reality even exists anymore, HotAir did the deep dive on this one. There are two key points you need to know:
1. Drew Barrymore, back in May, posted a video of her frolicking in the rain, because it was fun. A second clip from July of her doing the same is what you saw in the previous video.
2. Apparently, there is a TikTok trend of black people frolicking that has been going on since before May.
The thesis put forth in the criticism of Barrymore frolicking is that because black men frolic and have been frolicking on TikTok, for anyone else to frolic is to steal their black content. It could be a race thing. It could be a zoomer thinking--they invented frolicking thing. Kinda like how zoomers think they invented slacking off at work and calling it "quiet quitting."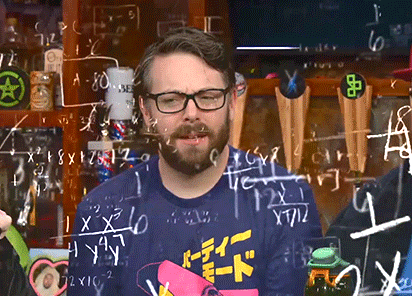 I don't get it, either.
What I DO get is that this will be trending by lunchtime. At which point, Drew Barrymore will release the most cringe-worthy apology video that has ever been uploaded. It's going to take some work to top her apologizing for enjoying the Johnny Depp-Amber Heard trial. But I think she can pull it off.
The Louder with Crowder Dot Com Website is on Instagram now!Follow us at @lwcnewswire and tell a friend!