Each day we overwhelm your brains with the content you've come to love from the Louder with Crowder Dot Com website.
But Facebook is...you know, Facebook. Their algorithm hides our ranting and raving as best it can. The best way to stick it to Zuckerface?
Sign up for the LWC News Blast! Get your favorite right-wing commentary delivered directly to your inbox!
Hollywood
Drew Barrymore Makes Mistake of Being Human, Issues Apology for Making Light of Johnny Depp/Amber Heard Trial
May 03, 2022
In the history of dumb celebrity apologies, Drew Barrymore apologizing for "making light" of the Johnny Depp/Amber Heard trial is an all-time dumb apology. Half of America is enjoying the train wreck aspect of the defamation trial. The other half is being all "yargle, blargle, focus on important issues." Then you have a handful of people who made Drew Barrymore feel bad. Or, made her PR team feel bad.
It starts on the Anthony Anderson show, as the host and Barrymore discuss how enthralling the case is.
Drew Barrymore is getting cancelled by the left over this segment and is being labeled as "insensitive".

Jokes are no longer allowed on the left in 2022. pic.twitter.com/I4kZb4CT0e
— Mythinformed MKE (@MythinformedMKE) May 2, 2022
"It's like one layer of crazy, it's a seven-layer dip of insanity. [...[ I understand all the feelings, but they are actually offering up this information that nobody had to know. This is crazy!"
Yes, it is. Very much so. That does not mean the seriousness of it is not acknowledged. Amber Heard ruined Johnny Depp's career in an OpEd we found out she didn't write herself and was part of a movie promotion. There's audio of Heard making fun of Depp, claiming "no one will believe you." It's an important case about important issues.
There is also a story of Amber Heard either pooping in their bed or pooping somewhere else in the house and making a fecal delivery to their bed. And Elon Musk is involved somehow. The trial has a little something for everyone.
But Drew Barrymore made the mistake of being human. Enough randos on social media shamed her for "making light" of the trial. Then this happened.
"I just want to deeply apologize and appreciate everyone who spoke out because this can be a teachable moment for me and how I move forward and how I conduct myself."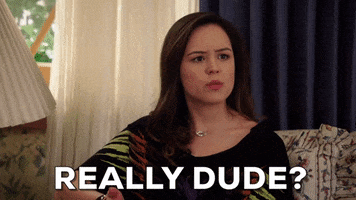 Congratulations, randos! You forced an apology out of an actress for laughing at something she saw on television. I'm not mad or triggered as much as I am embarrassed by everyone involved.
Oh, and don't worry couple still wearing masks in the front row. We see you, and we're laughing at you.
The Louder with Crowder Dot Com Website is on Instagram now!Follow us at @lwcnewswire and tell a friend!
Johnny Depp vs. Bed Pooper: Crowder Asks Lawyer "Who Wins?" | Louder With Crowderyoutu.be