Oh my: Tucker Carlson is ready to launch network to go to war with Fox News, and has been talking with Elon Musk
May 08, 2023
In the immortal words of 1930's mob boss Roman Moronie, it's fargin' war! We know Tucker Carlson has been fired from Fox News for unknown reasons (though the most ridiculous is also the most likely). According to a report from Axios, Tucker is ready to go to battle. And MAY be teaming up with Elon Musk.
A lot of this is based on sources talking under the condition of anonymity. It's a coin toss whether these are authorized leaks, or someone who heard it from a friend who heard it from a friend who heard it from another Tucker's messing around with Elon. The only notable on-the-record quote is from Carlson's attorney Bryan Freedman: "The idea that anyone is going to silence Tucker and prevent him from speaking to his audience is beyond preposterous."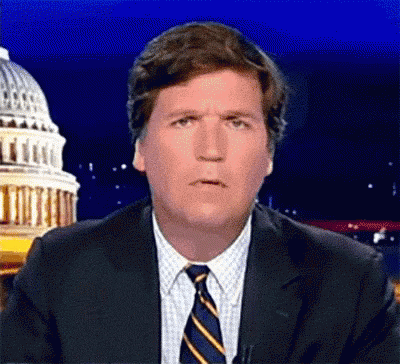 Fox News is prepared to pay Carlson the TWENTY MILLION DOLLARS a year he's owed to keep him off the air. His Fox News contract runs until January 2025.
"Now, we're going from peacetime to Defcon 1," the friend added. "His team is preparing for war. He wants his freedom."
Tucker wants to build his own media outlet, but can't unless Fox lets him out of his current deal. This is where it being fargin' war comes in, because when it comes to Fox News, a source says Tucker "knows where a lot of bodies are buried and is ready to start drawing a map."
(Pssst...Megyn Kelly reported last week that Fox is down in the 8:00 PM time slot 47% overall and FIFTY-NINE PERCENT in the 25-54 demo.)
Tucker launching his own network isn't newsy, per se. It's what all assumed he would do. The last time he got fired, he launched The Daily Caller. What's different this time is Carlson has an ally who hates the corporate media as much as he does.
Behind the scenes: Axios has learned that Carlson and Elon Musk had a conversation about working together, but didn't discuss specifics.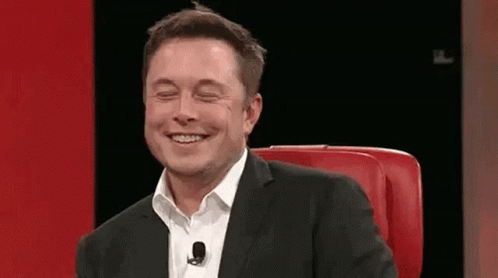 Tucker Carlson. Elon Musk. ::cough::RUMBLE::cough::. If nothing else, it will make 2024 waaaaaaay more interesting.
><><><><><><
Brodigan is Grand Poobah of this here website and when he isn't writing words about things enjoys day drinking, pro-wrestling, and country music. You can find him on the Twitter too.
Facebook doesn't want you reading this post or any others lately. Their algorithm hides our stories and shenanigans as best it can. The best way to stick it to Zuckerface? Bookmark LouderWithCrowder.com and check us out throughout the day! Also, follow us on Instagram and Twitter.