Each day we overwhelm your brains with the content you've come to love from the Louder with Crowder Dot Com website.
But Facebook is...you know, Facebook. Their algorithm hides our ranting and raving as best it can. The best way to stick it to Zuckerface?
Sign up for the LWC News Blast! Get your favorite right-wing commentary delivered directly to your inbox!
Education
Middle Schoolers Asked to Make Pizza as a Metaphor for Sexual Preferences, Superintendent: 'It Was a Mistake'
February 11, 2022
Students at John F. Kennedy Middle School in Enfield, Connecticut, were given an assignment to create a pizza using their personal sexual preferences, reports The Post Millennial.
The assignment, part of the eighth-grade health class, asked students to attribute their favorite sexual preferences to toppings on a pizza and make a pizza with those toppings. It also asked them to attribute sexual dislikes to other toppings.
"We can use pizza as a metaphor for sex!" the handout reads. "Some people might be vegan, some might be gluten-free. Others might love pineapple, while others prefer pepperoni. Some might not like pizza at all. If you're a vegetarian, but your friend is a meat-lover, sharing a pizza is going to bring up a lot of issues. You don't know who you can share pizza with unless you ask!"
"The same goes with sex! You have to check in with your partner(s) and ask for their preferences. Your partner(s) might be comfortable with one sexual activity, but not another. Maybe your partner(s) only want to be touched a certain way, or maybe your partner(s) prefer to use certain language. Or maybe they don't like or want sex at all. You'll never know if your wants, desires, and boundaries are compatible with theirs unless you ask."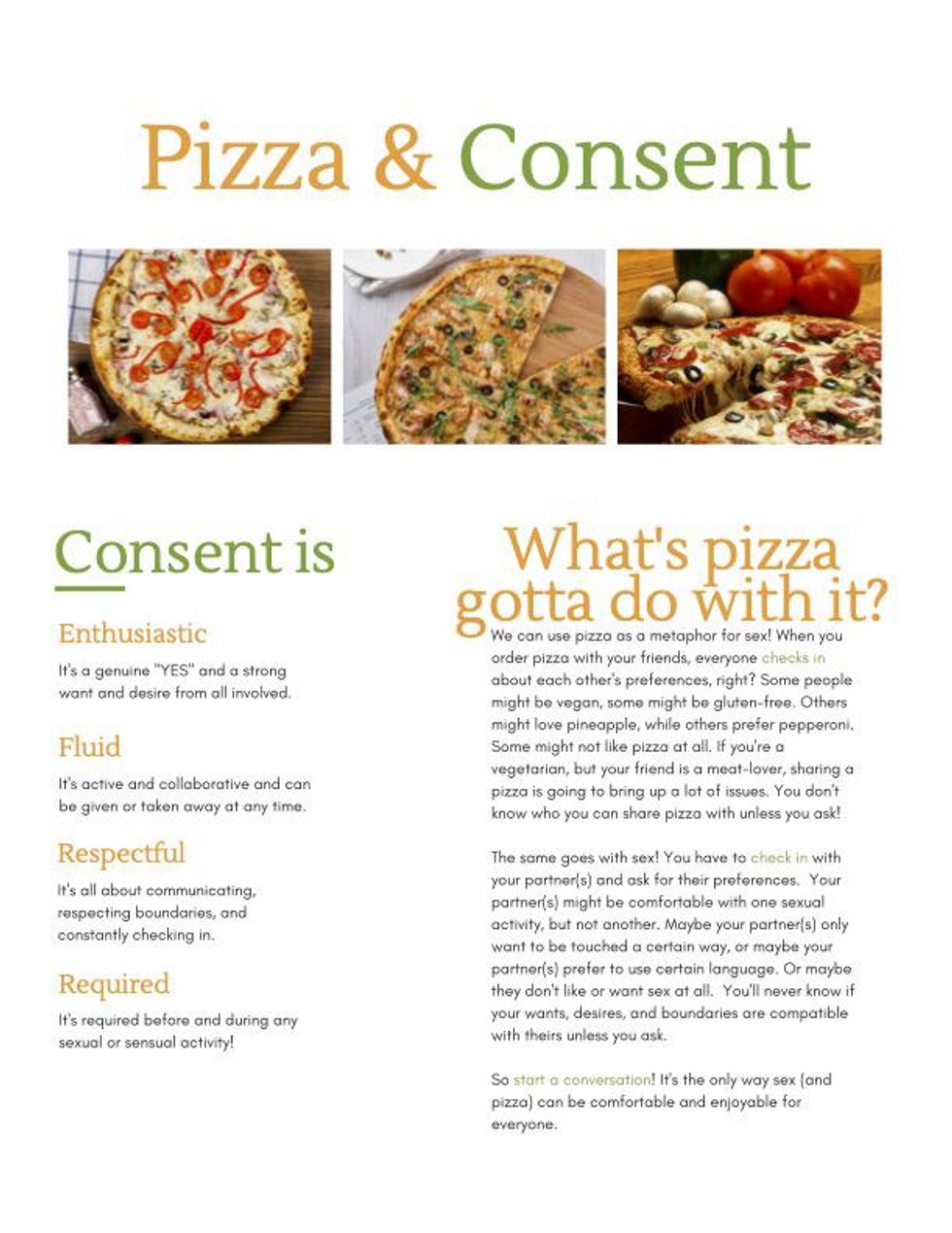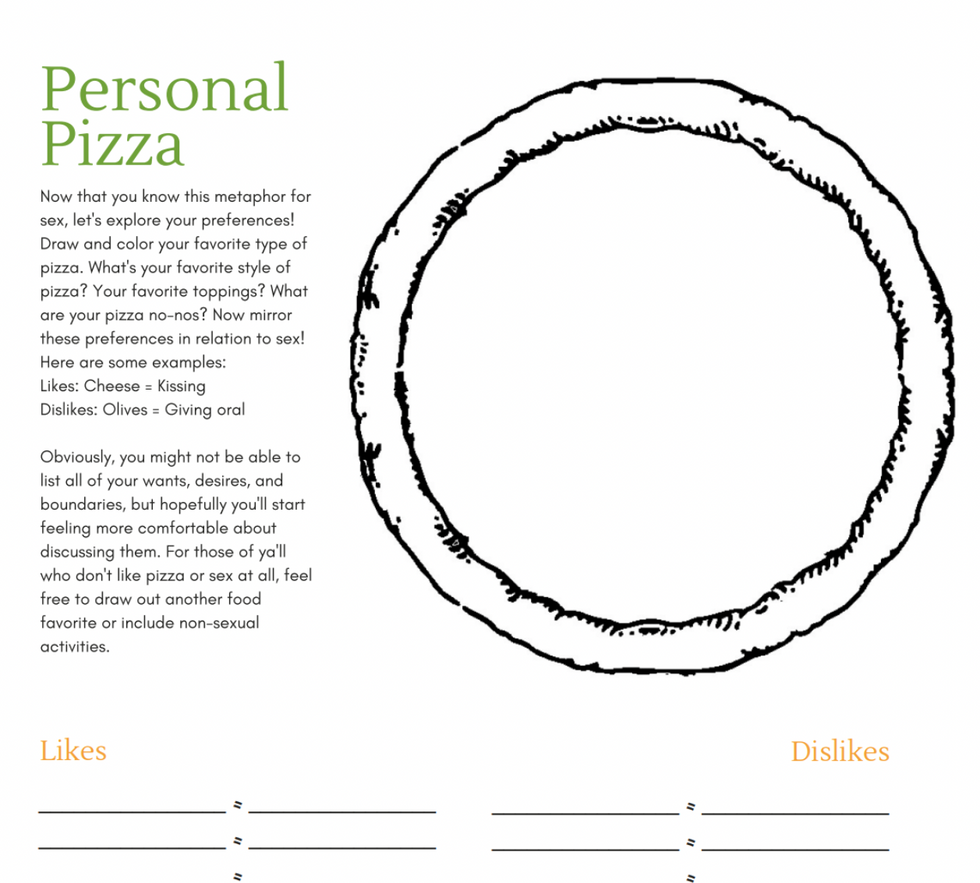 There are so many things wrong with this, I don't think I even know where to start.
The superintendent, however, says that it was just a mistake, that the wrong assignment was given to the kids.
"The simple truth was it was a mistake. And I know that there are some who may not believe that. I know there are some who don't necessarily maybe want that answer," Superintendent Christopher Drezek said. "There was no secret cabal to indoctrinate kids on something. They sent the wrong document."
I'm just going to throw it out there: If what you've done causes you to have to reassure parents there is no "secret cabal to indoctrinate kids," may I say, you've f*cked up.
But I don't think there's a secret cabal. I think it's out in the open. We all know this is happening. Certainly, they would have hoped to keep assignments like this secret, but we've seen too much of this before.
Schools around the country have been disseminating vile sexual content to children for who knows how long! Sex education has become one of the primary modes by which the left attempts to push its various depraved ideologies on young, impressionable children.
They want to destroy your child's innocence. They enjoy bringing them into their perverted circle.
The coordinator for Health and Physical Education at Enfield Public Schools said it was just the wrong version of the assignment, that it was supposed to be an activity over non-verbal communication and consent. But then why exactly do eighth-graders need to be learning about what it means to consent to sexual activity, period?!
Well, I could guess why.
The public schools have been actively, purposefully engaged in promoting this kind of sexualization of children for too long. I don't think this was a mistake. I think they are covering their asses because they were caught.
The Louder with Crowder Dot Com Website is on Instagram now!Follow us at @lwcnewswire and tell a friend!
Crowder Gets Message From Trevor Noah: Will He Actually Come On the Show? | Louder With Crowderwww.youtube.com