Rand Paul Lights Up Biden's Asst. Health Secretary Nominee on Puberty Blockers, Genital Mutilation
February 25, 2021
Rachel Levine, Joe Biden's nominee for assistant health secretary, had her nomination hearing today. You may find yourself wondering why such a fuss over an ASSISTANT secretary. It's because of the glass ceiling that Levine is shattering her way through by being the first transgender cabinet nominee. We here at LwC admire her beautiful bravery. Or is it brave beauty?
The hearing wasn't all rainbows and cheese, though. One senator, Rand Paul, grilled Ms. Levine on health issues affecting the youth of this country. This back-and-forth speaks for itself without much additional commentary needed. This is good, because I don't think there is any commentary I can add and have this post still be visible on Facebook. Whom we're suing. Please sign up for our newsletter.
JUST IN: Rand Paul questions Dr. Rachel Levine on puberty blockers for minors with gender dysphoriayoutu.be
DR. RAND PAUL: I'm going to read some scientific facts to you about puberty blockers, genital mutilation, and gender dysphoria. Particularly when it comes to minors. I'm going to expect you to answer these important questions. Because we're both doctors and I'm assuming you believe in science. Also, it will be your job to have answers to these questions. And since this is your job interview, I'm going to insist you answer.

DR. RACHEL LEVINE: Yeah, I got nothing.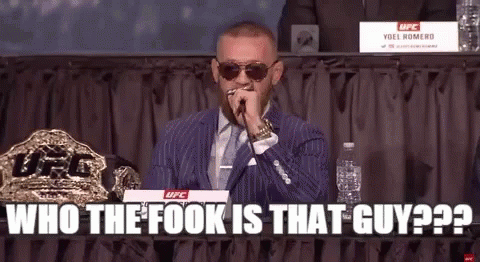 In a perfect world, this video wouldn't be controversial. Rand Paul, a senator and a doctor, is asking questions of a nominee to the Health and Human Services Department. He's not disrespecting any grown adults' identity or preferences. But there are a number of science-based questions concerning MINORS that have come up over the years. A doctor/senator should be able to ask them of a doctor/nominee when those questions have to deal with both health and human services. For MINORS.
The rub is that there are some who find even asking science-based questions about this particular topic is transphobic hate speech. A lot of those people work for Big Tech companies in Palo Alto. Where only Joe Rogan seems to have enough f***-you money to be left alone (mostly). This is a video of a senator grilling a political nominee during that nominee's confirmation hearing. Watch it while you still can. Watch this video below too.
Biden's Admin Will Give YOUR Kids Puberty Blockers! | Louder With Crowderyoutu.be
Need a quick laugh? Check out and subscribe to our CrowderBits YouTube channel for Louder with Crowder skits, opens, and parody videos!