Each day we overwhelm your brains with the content you've come to love from the Louder with Crowder Dot Com website.
But Facebook is...you know, Facebook. Their algorithm hides our ranting and raving as best it can. The best way to stick it to Zuckerface?
Sign up for the LWC News Blast! Get your favorite right-wing commentary delivered directly to your inbox!
Politics
Kristi Noem Delivers Powerful Message: Demand Results from Republicans!
January 29, 2021
We've been Kristi Noem stans for close to a year. While her peers were demanding more better lockdowns, South Dakota's smokeshow of a governor stood athwart history, yelling "Nah, screw that." A star was born. Just minus Lady Gaga selling out while Bradley Cooper drinks himself to death.
We've swooned over speeches and appearances on the campaign trail. This media hit is one that every conservative or conservative-adjacent person with an (R-State) after their last name needs to hear. Messaging is important. Speeches are fun. But eventually, you have to actually do something.
Kristi Noem: How the GOP failed the nationyoutu.be
I talked extensively about Republicans, what we haven't followed through on, and what we need to do in the future. We said we would reform health care, repeal ObamaCare. We have not done that. We said we would deal with immigration. We have not done that. There's a lot of different promises that we've made to the American people that we just haven't had the fortitude to pursue and actually get into place and impact their lives.
Excuse me for a moment.
Okay. Please continue.

So, the Republican Party has a self-evaluation they need to go through. And we really need to focus on making sure that we're doing what we say. ... We as Republicans need to make sure that we follow through with everything we say we stand for as well.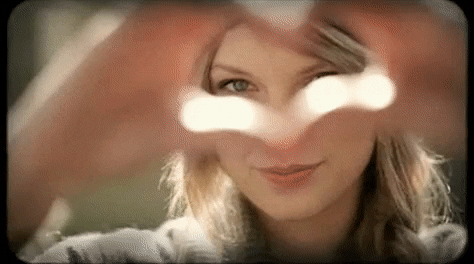 My favorite thing about using a Taylor Swift .gif is knowing how much the suddenly political and super serious popstar will hate it.
The path forward for the right is simple: a) Make the case to the American people without sounding crazy while doing so; b) When you get elected, ACTUALLY do what you said you'd do if you got elected. I'd even settle for "try." Actually trying. Not supporting bills you know aren't going to pass and then saying you're out of ideas. Then complaining about the liberal media as an obvious distraction. We did that from 2010 to 2020. Owning the libs in hearings is great for clicks. If the hearings don't lead to any actual change, the line to smooch the buttcheek of your choosing forms to the right. It's pretty long after the last time Jack and Zuck were dragged to the Hill.
The message moving forward has to be clear: Don't do what you say? Don't expect to get re-elected. Kristi Noem sounds like she understands that. If other elected officials are preparing to take up the flag, they better start understanding that too.
Time for an Explanation...youtu.be
Need a quick laugh? Check out and subscribe to our CrowderBits YouTube channel for Louder with Crowder skits, opens, and parody videos!