Each day we overwhelm your brains with the content you've come to love from the Louder with Crowder Dot Com website.
But Facebook is...you know, Facebook. Their algorithm hides our ranting and raving as best it can. The best way to stick it to Zuckerface?
Sign up for the LWC News Blast! Get your favorite right-wing commentary delivered directly to your inbox!
Culture
Kid Rock's Single is Guaranteed to Trigger Liberals and the Media by Destroying EVERYTHING They Believe In
November 21, 2021
Kid Rock is back! From the cornfields of Romeo, Michigan, early morning stoned pimp of the nation, the Detroit City cowboy, and the American badass released his new single "Don't Tell Me How to Live." Instead of country Kid Rock, this is more old-school rap/metal Kid Rock with an affinity for cuss words. It's pro-first and second amendment, anti-snowflake, and anti-liberal media. It's also not safe for work, or around children. Send them out of the room and enjoy!
Kid Rock - Don't Tell Me How To Live (Official Video) - ft. Monster Truckyoutu.be
Years ago, we all thought it was a joke, see?
That every kid got a motherf*cking trophy
But yo homie, here's a situation
A nation of pu**ies is our next generation
And these minions and their agendas
Every opinion has a millennial offended
But this amendment one, it rings true
And if it don't descend b*tch, then see number two
Ain't nothing new, right church, wrong pew
Get a clue or prove your fake news and views
Can all kick the bottom of my motherf*cking shoe
I'm the last of a few still screaming f*ck you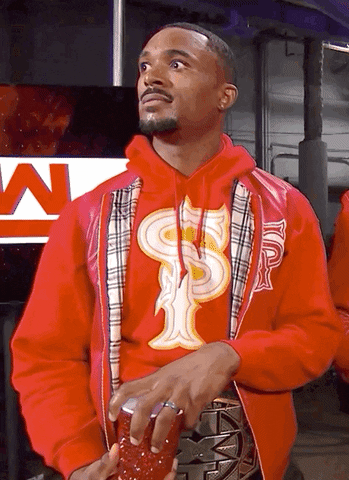 I'm actually a Kid Rock fan outside of the fact he agrees with me politically and pisses off people I hate. The entire Rock and Roll Jesus album is a banger from start to finish. The acoustic version of his tribute to George Jones, "The Best of Me," is one of my favorite songs. For a guy who came up in the late 90s nu-metal/rap-rock scene, he's shown a love of ALL music regardless of genre. I dig that.
The fact he pisses off liberals by being an entertainer who has a different opinion than them is merely a fringe benefit.
Get your content free from Big Tech's filter. Bookmark this website and sign up for our newsletter!
BIDEN MUSIC VIDEO: Here Comes The POOP! (P.O.D Parody) | Louder With Crowderyoutu.be